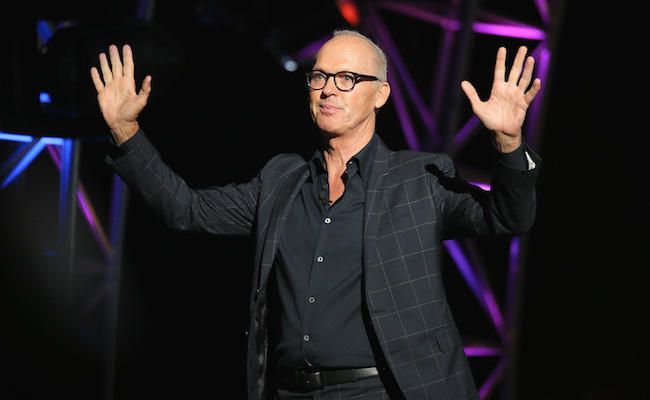 You wanna gets nuts with Marvel casting news? Come on! Let's get nuts!
Variety has an intriguing report that claims Michael Keaton is in talks to return to the world of superhero-driven cinematic fare. No, Batman hasn't entered free agency (Ben Affleck seems to have the current gig sewn up), but Keaton has been eyed as a baddie Spider-Man could do battle with in Spider-Man: Homecoming. The mystery of which villain the Oscar-nominated actor's been considered for hasn't been solved just yet, although there were rumblings before the Keaton story arrived that the Vulture would be in the mix for the latest motion picture. Nothing has been formally announced on that front yet and Keaton (who is said to still be in early talks for the film) could just as easily be Stegron or Big Wheel or any other brand of villain aside from the ones in the previous movies.
Even with today's reveals and reports, things are still pretty murky on what the first Spider-Man movie of the Tom Holland era has in store. We know it's primed for a July 7, 2017, release, Marisa Tomei wil play Aunt May, Zendaya has a role that is the subject of intense speculation, Cop Car helmer Jon Watts will direct the picture, and other characters from the Marvel Cinematic Universe will make an appearance. BUT WILL THEY HAVE CHAD KROEGER AND JOSEY SCOTT ON THE SOUNDTRACK??? That's the real million-dollar question.
For a taste of what the latest big screen incarnation of Spider-Man is like, you can find the wall crawler in the upcoming blockbuster Captain America: Civil War. Heck, you were probably going to watch it anyway.
(Via Variety)