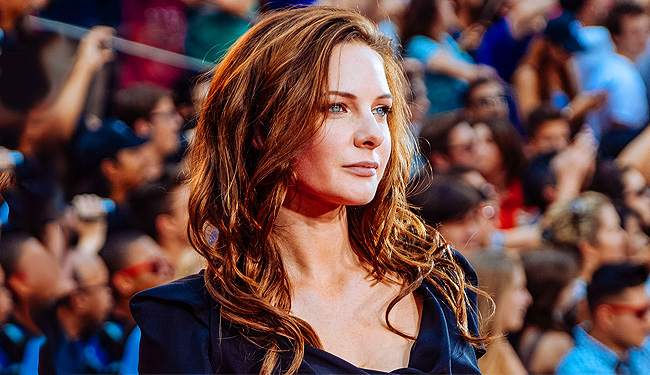 If you happened to catch last year's Mission: Impossible – Rogue Nation, chances are pretty good you now have a bit of a crush on Rebecca Ferguson. The badass Swedish actress was Rogue Nation's breakout star, and you can expect to see her popping up in a lot of movies in 2016 and beyond. She'll be appearing with Michael Fassbender in The Snowman, starring opposite Emily Blunt in The Girl on the Train, and presumably she'll be in the next Mission: Impossible. Well, you can add a new project to her ever-growing list.
Ferguson will star in the new sci-fi pic Life. The movie follows a crew of astronauts aboard the International Space Station, who discover a sample brought back from Mars that contains life. Life that's a lot smarter, and possibly more dangerous, than they thought. This movie sounds more like an episode of Star Trek than any of the recent Star Trek movies.
Life will be written by Paul Wernick and Rhett Reese, the screenwriters behind Zombieland, G.I. Joe: Retaliation and Deadpool. The movie will be helmed by Daniel Espinosa, who previously directed the Ryan Reynolds-Denzel Washington action thriller Safe House.
None of the guys behind Life have flawless records, but I'm definitely down to watch Rebecca Ferguson outwit Martians in zero-g. How about you folks?
(Via Variety)