When Home Alone came out in 1990, kids everywhere were given a new ultimate fantasy. Your house to yourself, being the hero/menace without consequence, and your awful family finally realizes that you're awesome and they should be nicer to you? That was truly the dream. While Kevin McCallister also had to deal with the Wet Bandits trying to burglarize his home and loneliness, the pros definitely outweigh the cons. Home Alone is truly the most hilarious example of child neglect in cinema history, and has withstood the scrutiny of time.
With Christmas just around the corner and the 25th anniversary of the film today, what better time to catch up with the McCallisters? Check out what they've been up to since Kevin defended his home, ya filthy animals.
Macaulay Culkin — Kevin McCallister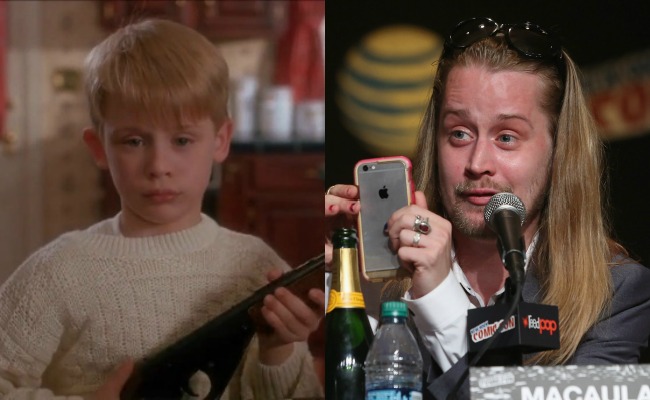 Kevin McCallister is probably Macaulay Culkin's most iconic role, but he is considered one of, if not the, greatest child star of all time. After Home Alone, he would go on to break hearts as Thomas J in My Girl (he was gonna be an acrobat!), terrify parents in The Good Son, terrify children in The Pagemaster, make kids jealous once again in Richie Rich, and reprise his role as the adorable truant in Home Alone 2: Lost In New York. Due to family issues and the stress of being a movie star as a kid, he would retire from acting at the age of 14.
He would eventually return to the business in 2003 with Party Monster and Saved!, but he continued to be troubled, and was arrested for drug possession in 2004. Culkin has since had roles on the television shows Kings, Robot Chicken, and The Jim Gaffigan Show (as himself). He's also in a pizza-themed cover band called The Pizza Underground and dated Mila Kunis for eleven years, which is a lot longer than it takes for bourbon to mature.
Joe Pesci — Harry Lime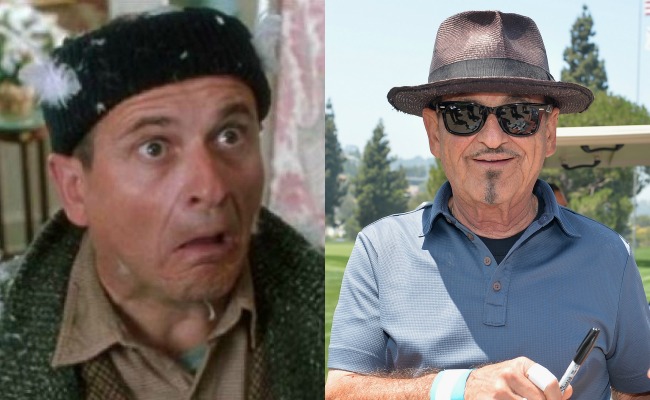 One-half of the dopiest pair of criminals ever, Harry was the "brains" of the operation. Joe Pesci was already an Oscar nominee (Raging Bull) by the time he joined the Wet Bandits, and would win an Oscar for Goodfellas, which came out the same year as Home Alone. Pesci followed that up with JFK, My Cousin Vinny, two installments of Lethal Weapon, Home Alone 2, With Honors, and Casino, as well as a brief appearance in A Bronx Tale. Despite officially retiring in 1999, Pesci would return to film in 2006 with frequent collaborator Robert De Niro's The Good Shepherd for a cameo in 2006 and opposite Helen Mirren in 2010's Love Ranch.