Bullying of some kind is a pretty much a universal high school experience. At one point or another, you were probably made to feel like an inadequate loser, and most of the time you couldn't do anything about it. That's why The Karate Kid resonated so much with kids in the '80s and beyond. Daniel LaRusso was the quintessential embattled geek with a chip on his shoulder who, through the wisdom and teaching of Mr. Miyagi, found the courage and skill to stand up to his bullies and defeat Cobra Kai (insert triumphant fist pump here).
The Karate Kid made '80s icons of Ralph Macchio and Elisabeth Shue, so let's see what they and the rest of the cast have been up to since Daniel crane kicked his way to victory.
Ralph Macchio — Daniel LaRusso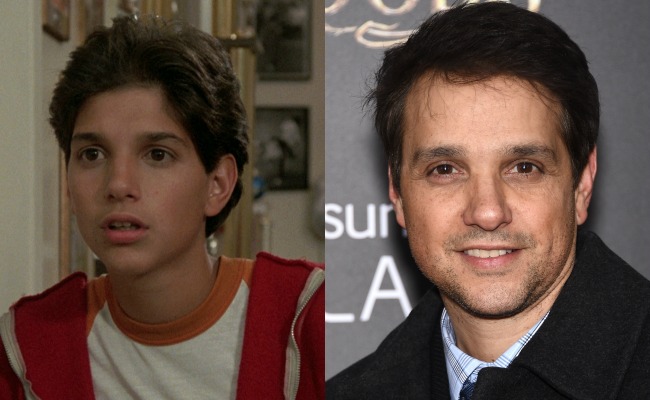 Ralph Macchio would appear as everyman Daniel, the ultimate karate kid, in two Karate Kid sequels, and also appeared in My Cousin Vinny, Naked in New York, and Hitchcock. You may have seen him cameo as himself on Entourage, Head Case, and How I Met Your Mother (alongside Karate Kid co-star Billy Zabka), and he made guest appearances on Ugly Betty and Psych. On top of appearing on screens silver and small, Macchio has done theater work, starring in a U.S. touring revival of How to Succeed in Business Without Really Trying and in a staged reading of A Room of My Own. Macchio semi-recently danced his way to fourth place in 2011's season of Dancing with the Stars.
Noriyuki "Pat" Morita — Mr. Miyagi
Pat Morita's Mr. Miyagi taught Daniel to wax on and wax off and earned a Best Supporting Actor Oscar nomination in 1985 for the effort. He would reprise the role for three sequels. Morita had an extensive film career, including the films Babes in Toyland, Captive Hearts, Honeymoon in Vegas, Inferno, and The Karate Dog. '90s kids know him as the voice of the Emperor in Mulan (and the straight to DVD sequel). Unfortunately, he passed away at the age of 73 due to kidney failure in 2005.
Elisabeth Shue — Ali Mills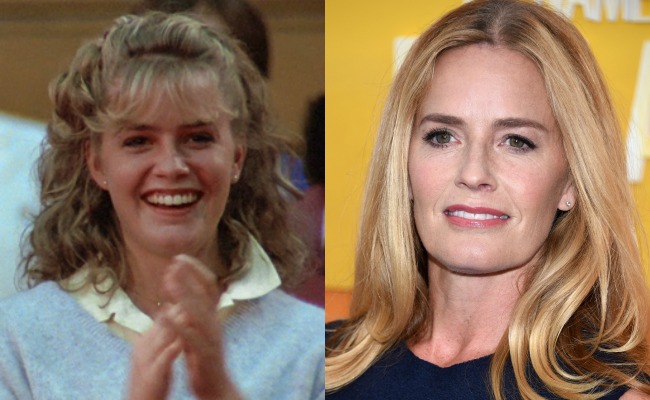 After playing Daniel's love interest, Ali, in The Karate Kid, Elisabeth Shue had a huge career in the '80s and early '90s, starring in Adventures in Babysitting, Cocktail, Soapdish and Back to the Future Part II and III. She played against her type as a prostitute in Leaving Las Vegas, which garnered her an Oscar nomination. She also appeared in The Saint, Deconstructing Henry and Hollow Man. After that, she transitioned into supporting roles in films like Hamlet 2, Piranha 3D, House at the End of the Street and Chasing Mavericks. On television, Shue worked as a regular on CSI: Crime Scene Investigation.
William Zabka — Johnny Lawrence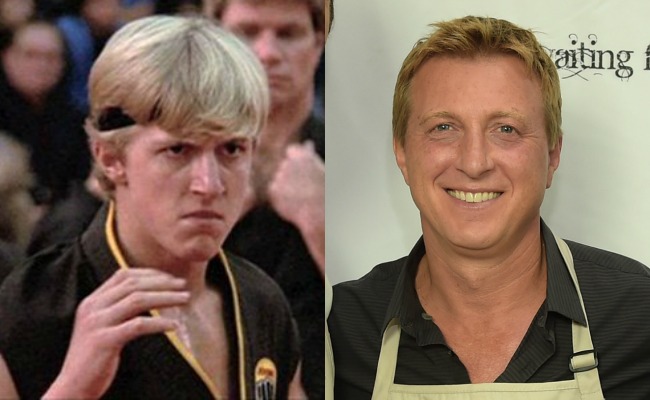 William Zabka was the go-to guy for blonde douchebags in the '80s, playing variations of Johnny Lawrence in Just One of the Guys, Back to School, and National Lampoon's European Vacation. He eventually transitioned out of acting into filmmaking, and was even nominated for an Academy Award for his work producing the Czech film Most in 2004. Now, he mostly directs music videos and commercials, but he still pops up occasionally in other things, most notably in How I Met Your Mother as himself and with a cameo in Hot Tub Time Machine.
Martin Kove — John Kreese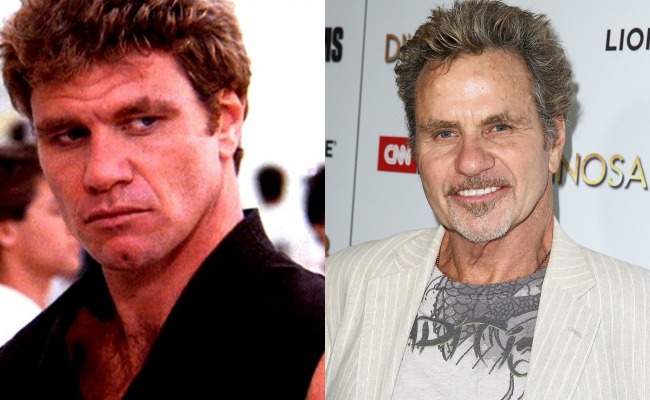 Martin Kove was the tough as nails leader of Cobra Kai in the first three Karate Kid films, and followed the first one with Rambo: First Blood Part II. Kove has been working steadily ever since in film and television, with a co-starring role in Cagney & Lacey and guest spots on Walker Texas Ranger, Diagnosis Murder, and Criminal Minds. According to his IMDb page, he has more than a dozen projects in various stages of production, so you'll probably see him pop up somewhere soon.
Randee Heller — Lucille LaRusso
Randee Heller was Daniel's beloved mother in The Karate Kid and The Karate Kid III, and her compassionate performance as a single mom was one of the underrated highlights of the films. She's done a few other films, including Bulworth and Monster in Law, but most of her work has been on television. She had guest roles on Less Than Perfect, Nip/Tuck, Felicity, Fame, Drake & Josh, and Judging Amy, but television connoisseurs probably recognize her as Don Draper's longtime secretary, Miss Blankenship, from Mad Men. Miss Blankenship was a fan favorite, and her portrayal earned her an Emmy nomination for Outstanding Guest Actress in a Drama Series.

Ron Thomas — Bobby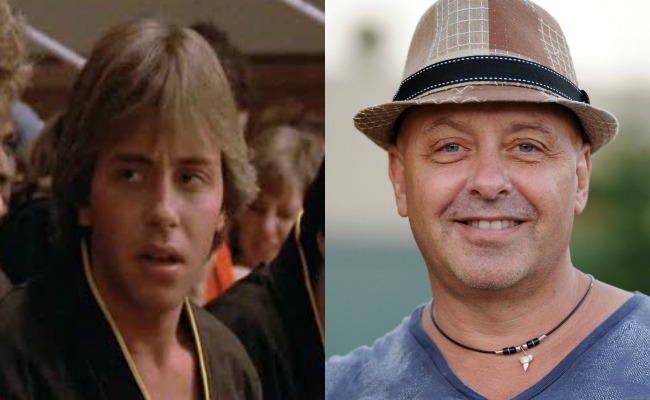 While he reprised his role as the nicest member of Cobra Kai in The Karate Kid II, Ron Thomas didn't stick with acting. He did, however, go on to win the World Jujitsu Championship in 1994, and now teaches the martial art in California. He is also a motivational speaker and appeared as himself on an episode of Tosh.0, spoofing The Karate Kid.
Chad McQueen — Dutch
Chad McQueen has an enviable Hollywood pedigree as the son of acting legend Steve McQueen. On top of his role as Cobra Kai crony, Dutch, McQueen was in films like New York Cop, Red Line, and Death Ring. However, his real passion was for racing cars, so he drove competitively for many years. In 2010, he started his own company, McQueen Racing LLC, which specializes in custom cars and motorcycles. His son, Steven R. McQueen, is also an actor who fans may recognize from The Vampire Diaries.
Tony O'Dell — Jimmy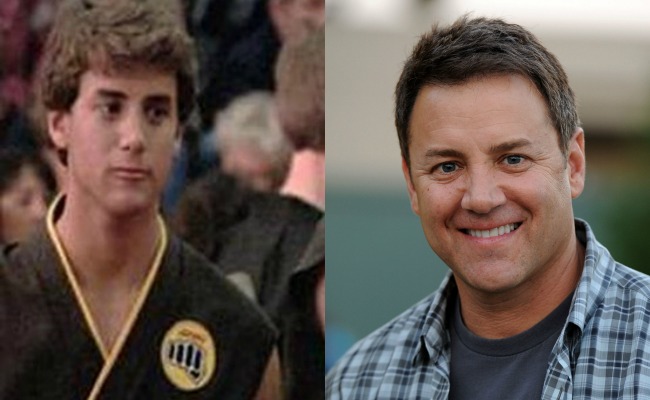 Following The Karate Kid, Tony O'Dell went on to star in the sitcom Head of the Class from '86 to '91. He hasn't acted much recently, working more off screen than on. He is a dialogue and acting coach now, assisting with shows like Girl Meets World.