The original Jackass series that grew from the underground CKY video series may have only lasted two years, but it never really went away. We've had three and a half movies in its absence and a fourth Jackass movie — yes, there are still untested methods for hitting people in the balls — is slated for 2017. But what about when the gang of thrill-seeking misfits aren't abusing themselves on film?
Sadly, original Jackass member Ryan Dunn passed away after a car accident in 2011. But Johnny Knoxville and the rest of his Jackass crew have had their hands in a variety of projects over the years. So, in honor of Knoxville's recent 45th birthday, let's take a look at exactly what they've been up to.

Bam Margera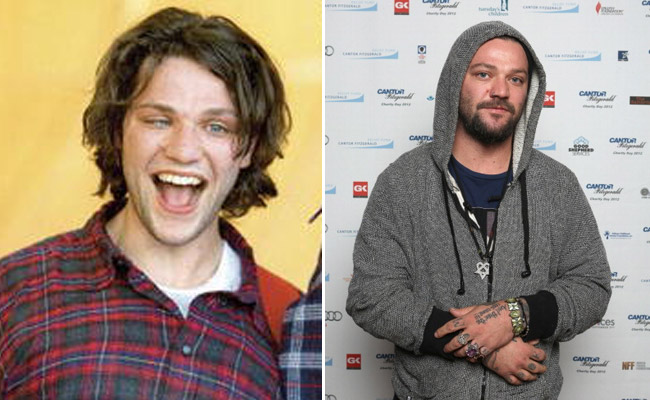 Next to the main star of Jackass, Johnny Knoxville, Bam Margera has probably had the greatest success at using the show as a career springboard. Margera had already carved out a name for himself before MTV came calling as a professional skateboarder riding for Element, but nothing pays the bills quite like shoving firecrackers down your pants on basic cable. One of Margera's trademark Jackass gags involved regularly tormenting his parents and girlfriend on the show, which later became the full-fledged series Viva La Bam and Bam's Unholy Union.
Since parting ways with MTV, Margera's stayed plenty busy, lending his talents to video games like Tony Hawk's Pro Skater 4 and Scarface: The World is Yours, as well as hosting a weekly radio show on Sirius Satellite Radio. Last year, Margera also announced the yet to be released documentary I Need Time To Stay Useless, focusing on his life in the wake of the death of his best friend, Ryan Dunn. Fans were given a trailer of the three years in the making documentary, but so far no official release has been announced.
Brandon DiCamillo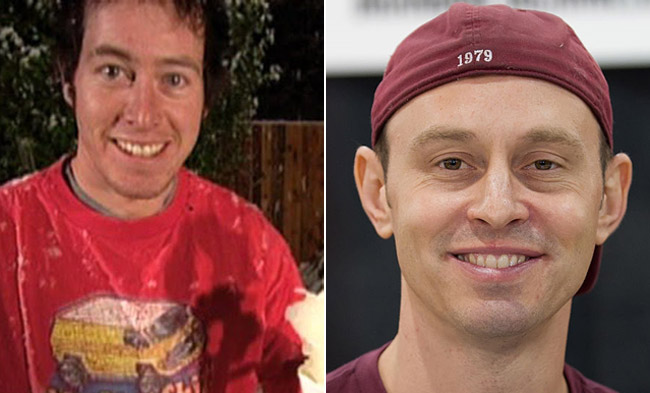 Founding member of the CKY crew and regular Jackass stuntman Brandon DiCamillo hasn't stayed in the limelight as much as his cohorts, but he's been involved in several Jackass-related projects. Besides popping up on his buddy Bam Margera's Viva La Bam, he took part in fellow Jackass player Chris Raab's 2008 sketch comedy short film, Hotdog Casserole. In 2011, DiCamillo released a series of prank phone call collections via iTunes under the name Gnarkall and has provided voice over work for Xbox games Trials HD and Trials Evolution. DiCamillo continues to work in sketch comedy and prank calls with his own company Roman Sausage and in 2014 married his longtime girlfriend.
Chris Pontius
Not satisfied with simply performing goofy stunts, Pontius teamed up with co-star Steve-O to give us the most bizarre and non-educational nature show ever with the Jackass spin-off Wildboyz. As far as projects unrelated to Jackass, Pontius has kept it pretty low-key, making cameos in Raising Hope in 2012 and Adult Swim's Loiter Squad in 2014. An avid surfer, Pontius resides in Florida and according to MTV's Twitter will be making a cameo on Rob Dyrdek's viral video stunt show Ridiculousness this week.
Steve-O
Steve-O subjected himself to arguably more pain than any other member of the Jackass gang, which allowed him to cultivate a rabid cult following. Known for his self-described "dumb tattoos," Steve-O did things like get a snakebite tattoo on his spin-off show, Wildboyz, before venturing into reality TV projects like Love Island and his own short-lived USA show, Dr. Steve-O. As a performer, Steve-O has really left no stone unturned in the world of entertainment, releasing hip-hop albums like "The Dumbest A**hole In Hip Hop", participating on Dancing With the Stars in 2009, and embarking on a stand-up comedy/variety tour called "Steve-O's Entirely Too Much Information Tour" in 2012.
The stuntman has, however, had his fair share of personal struggles with substance abuse and run-ins with the law over the years. A vegan and advocate for animal rights, Steve-O made national headlines last year after he climbed a construction crane in L.A. to protest SeaWorld. He was arrested and sentenced to 30 days of jail time, but is slated to reunite with his crew of misfits for Jackass 4 in 2017, and still makes regular appearances at comedy clubs.