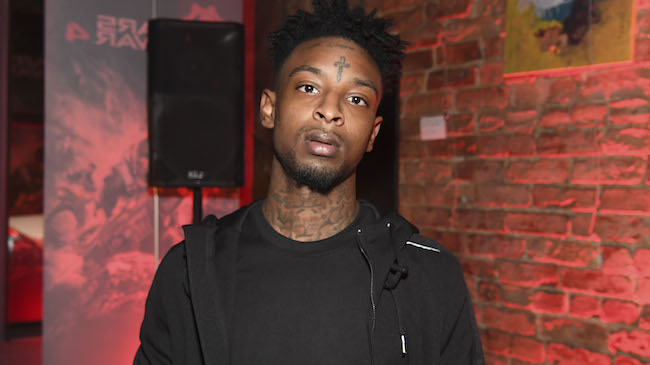 While most of the headlines 21 Savage has found himself in lately have concerned his dating life, he has seemingly began earning a whole new respect from pundits for his music. He's shown himself to be more complex than meets the eye, and with adding producing to his repertoire, the rapper once believed to be a one-note act has revealed he's much more talented and multifaceted than most believed. Now, he's adding charity to his list off accomplishments as he returned to his old neighborhood for the "Issa Back To School Drive" on Sunday.
HotNewHipHop caught up with the 24-year-old at the event just a short walk away from his old house on Glenwood Road in Atlanta, where he teamed up with Spotify to provide hundreds of students backpacks, school supplies, haircuts, shoes and school uniforms. "It's important because this is where I came from I never really had influences like this. Nobody really did anything like this," he told HNHH at the event. He also treated attendees to a performance of his latest hit "Bank Account," much to the crowd's delight.
As for his message to the kids at the event, well the even-keeled 21 was succinct: ""I just want kids to stay in school. All that."
Check out some pictures and video from the event below, including 21 arriving in style in a red Ferrari.