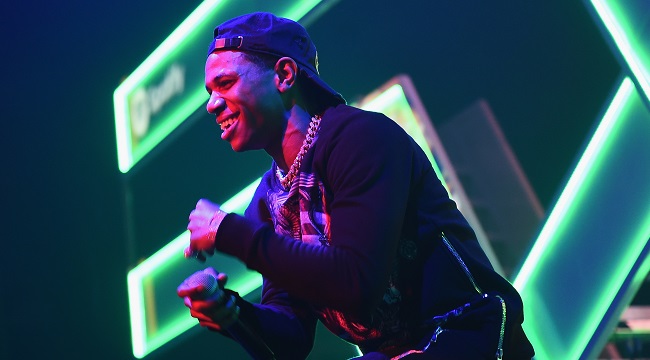 Both A Boogie Wit Da Hoodie and Tory Lanez are nearing the top of the class when it comes to genre-bending hip-hop and R&B fusions. Tory Lanez' Memories Don't Die recently dropped, whereas A Boogie's The Bigger Artist was released in the latter half of 2017. A Boogie is right back to work though, recently collaborating on "Best Friend" with Lanez. The new track, which rides a grooving bassline, explores a relationship that went left once it evolved (or devolved) past the platonic stage.
A Boogie explores a range of topics in his melodic verse, recollecting his days in the streets, girls telling him he was immature, and letting us know "I'm too f*ckin poppin' for a Westin" after landing on the Billboard charts with a range of hits. "I don't want you to be my ol' lady, but I know you want me to stay," he raps.
The versatile Tory Lanez follows up, leaving his gruff flow for the freestyles and crooning lithely over the Jaegen and Nahum production. "Every city that I fly through, I try to fly you," he sings. With more tracks like "Best Friend," both artists will be flying around and doing shows all over the country for the foreseeable future.