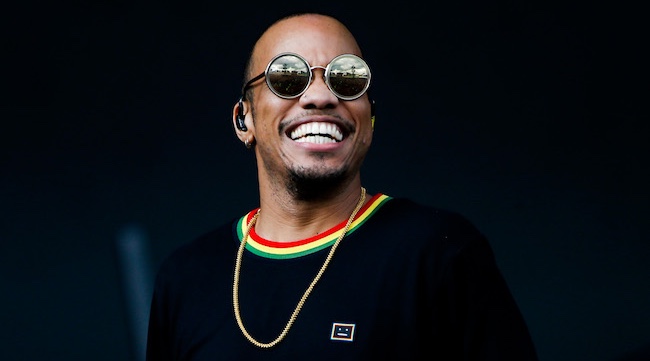 Anderson .Paak is finally releasing Oxnard, the long-awaited follow-up to his well-received sophomore album Malibu, this Friday, and to celebrate, he's hosting an all-ages carnival in his own hometown complete with rides, games, music, and more on Saturday, November 17.
With well-received roller skate jam "Tints" featuring Kendrick Lamar making the rounds at radio and its follow-up, "Who R U?" surfacing online last week, Oxnard is off to a promising start. The laid-back vibes that made Malibu a favorite of both critics and fans is still intact, but with a glossy layer of polish added, which Anderson attributes to his wish to pay homage to the city he named the album after, which remains near and dear to his heart.
Anderson also wants to be out and about, among his fans, family, and friends, during the carnival, so he'll be walking around participating. The carnival will also have special guests, ".Paak Prizes," and free food provided by local farmers. It's his way to give back to the city that fostered his talent early on and the local fans who supported him, even before he was a big-name rap star. See the flyer below for more information.
Oxnard releases this Friday, November 16, through Aftermath. Pre-order it here.