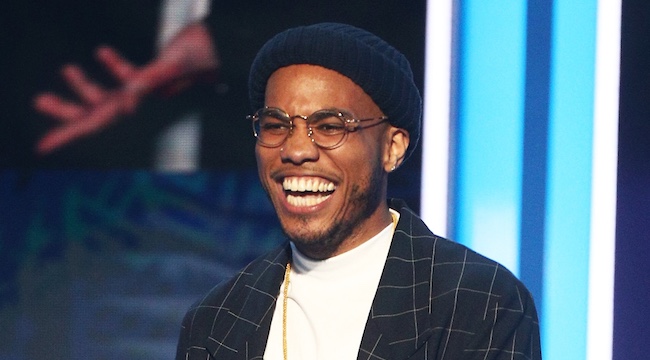 Anderson .Paak's Oxnard, the follow-up to his standout 2016 album Malibu, is one of the most highly anticipated of the year, partially because of the mystery surrounding it. Paak has talked about it a lot over the past few months, but we went a long time not knowing when it would be coming out. Now, we finally know: Paak took to Twitter last night to share the album art and reveal that Oxnard is set to drop on November 16.
He talked about the album at length in a recent Rolling Stone interview, saying that it's the album he "dreamed of making in high school": "When you go everywhere, you just hold on to the things that made you. This is the album I dreamed of making in high school, when I was listening to [Jay-Z]'s The Blueprint, The Game's The Documentary, and [Kanye West's] The College Dropout."
Paak also said that the record came at a significant personal cost: "I put everything into this, man. My wife f**king hates me, I'm not even getting to see my kids all the time because I'm in the studio all the time. This is it. This is everything I have."
Oxnard is out 11/16 via Aftermath Records.