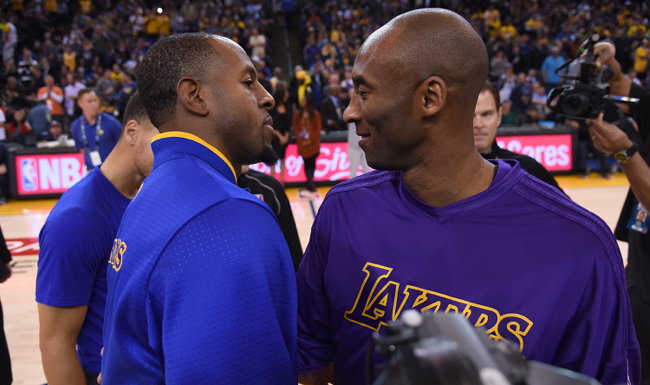 Coming down the stretch of Game 6 in Oklahoma City, Russell Westbrook seemed unstoppable and Kevin Durant was still lurking as an impossibly long scoring phantasm. The Thunder were at home and while the Warriors had made it close, most thought Oklahoma City as on its way to their second NBA Finals in franchise history. Then Andre Iguodala knocked a Kevin Durant pass loose, and Steph Curry hit a 3 to tie. After that, Iggy stripped Russell Westbrook on the block and pushed it forward to Klay Thompson, who gave the Warriors the lead. For good, it turned out.
https://i.giphy.com/3oD3YL9xSQDisMXV1S.gif
While the dual stops at such a critical juncture of a Conference Final game might have been the highpoint in most careers, especially if you're talking about the defensive side of the ball, exclusively, most players aren't Andre Iguodala.
The 2015 Finals MVP spoke with Marcus Thompson II of the Mercury News about his own favorite defensive effort from an already impressive career — the time he shut down a prime Kobe Bryant:
It wasn't his favorite, though. That came way back on Nov. 11, 2005.

"Kobe in his prime," Iguodala said while hiding from the throng of reporters, preferring his teammates get the attention after Game 6.

Iguodala, then in his second season with Philadelphia, drew the assignment of checking Kobe Bryant. Young and spry, at the peak of his athleticism, Iguodala was all over the Lakers star in the 76ers' win.

Kobe finished with 17 points on 7-for-27 shooting, a big deal since he is from Philly.

"It was on the front page of the paper," Iguodala said. "After the game, Phil Jackson said it was the best he'd seen someone defend Kobe."
That's a splendid quote from the Lakers coach at the time because the Zen Master is scarcely ever impressed.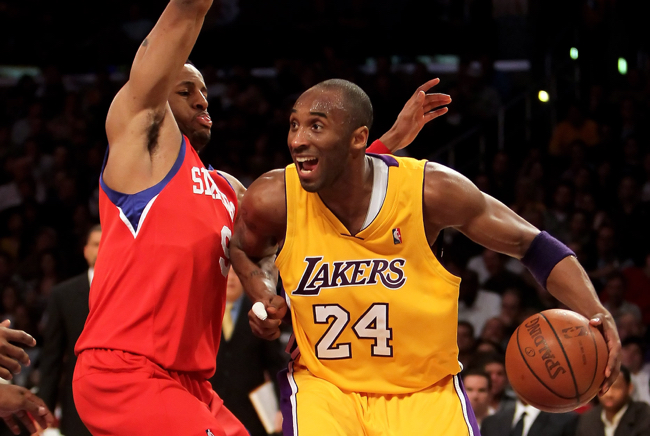 What's really great about this story is how well Iggy remembers it, even though it happened more than 10 years ago. Andre also remembered the next time he faced Kobe that same season, and the do-everything Warriors super sub is hoping the same thing doesn't happen in Game 7 Monday night against Kevin Durant and Russell Westbrook:
When the 76ers came to Los Angeles later that 2005-06 season, Kobe came by the Philadelphia locker room. Iguodala wasn't in there, but Kobe left a message.
"Tell Andre 50 tonight," Iguodala said, recalling the message relayed to him. "You know how much he got — 48."
Sounds about right for Bean. Maybe the Thunder can use it as motivation when they tip off against the Warriors in Oakland at 9 p.m. ET on TNT.