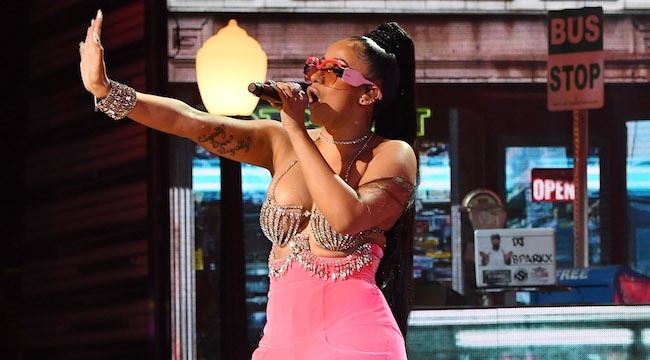 Since being removed from his briefly held position as White House Comms Director, Anthony Scaramucci has taken to Twitter like a duck to a pond. He often uses the platform to answer questions from followers such as "worst sci-fi fandom" (he also has no clue what Rick And Morty is) and whether or not he enjoys Nicki Minaj (he does). He even confirmed his affection for the music of one French Montana, which might be the first time anyone on Twitter has ever done that (why does everyone hate French so much, anyway?).
However, when questioned if he likes Cardi B as much as he does Nicki, his response was hilarious. "My sons do. Not as familiar with his music," he replied.
To be fair, there is probably no real reason to believe that former would ever know who Cardi B even is, let alone her gender or any of her songs. With that being said, if his kid's that big of a fan, you'd think he would have at least done the minimum research before responding to the question on Twitter. But if he had, we wouldn't all get another one of these fun moments where hip-hop crosses over into mainstream American pop culture and politics, now would we?
Of course, he's a 53-year-old politician, not a rap blogger, so his transgression can and should be forgiven, but the thread on that kind of leeway is rapidly running out after last night's Cardi coronation at the BET Hip-Hop Awards. With all the attention the Bronx rapper is receiving, it's probably only a matter of time before even our parents are bumping "Bodak Yellow" and asking for "bloody shoes" for Christmas.