Before we go full speed in anticipation of Drake's Scorpion and what exactly Kanye has to offer musically this June, let's reflect on April's hip-hop releases. April was a solid month of music with sounds for everyone. The two big fish were J. Cole's surprise KOD and Cardi B's Invasion Of Privacy debut. Both artists delivered polarizing albums that surely satisfied their core fanbases but may have raised a couple questions for their lesser devotees.
This month there were some releases from young veterans, some strong debut projects, and a too-short EP from Young Thug. Besides the top sellers though, perhaps the noteworthy project is a New York hip-hop album that should quell that "old school—new school" debate and serve as a new sonic blueprint for every upcoming artist. And no, it's not Cardi's. Check out that album and the 9 other best projects of April (in NO order):
J Cole, KOD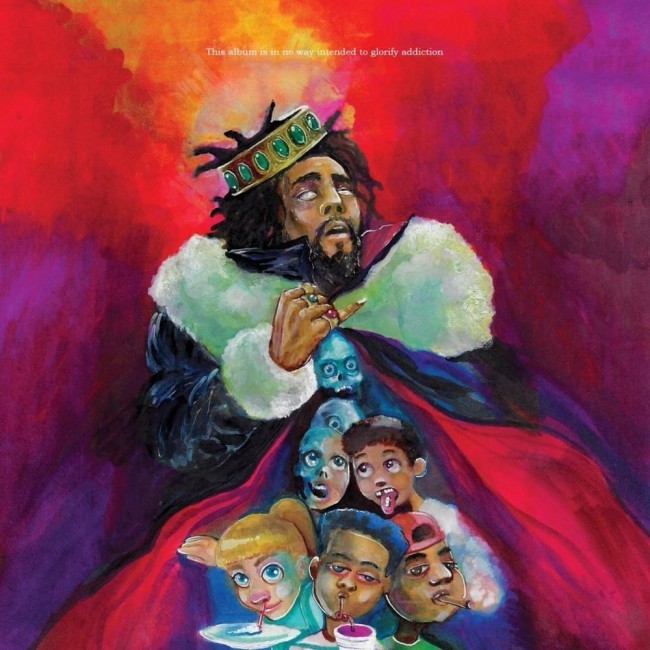 There are mixed feelings about young Jermaine's fifth studio effort — that popped up on us out of nowhere — but what's undeniable is that the world was tuned in. Cole broke Drake's 24-hour streaming record on Apple Music and Spotify's opening day record for streams. He sold 390K first week. All this with no big single — and yes, say it with me: no rap features. It's yet another reminder that you can indeed do numbers with substance.
Cole accrued a boatload of attention with the bulk of his album highlighting America's very real drug epidemic through the lens of hip-hop. He assumed the role of an upcoming rhymer dealing with the pressures of fame, trauma, and the exposure to seemingly limitless resources. Cole's execution was shaky on certain tracks, but he did his part to initiate a legitimate dialogue. And there are still standout tracks like "KOD" and "Kevin's Heart," where he examines his own philandering.
Cole was probably better off keeping the album's focus on his own life, but he apparently felt he had some different things to say over a soundscape that alternates from trap to his trademark jazz-influenced hip-hop. He probably won't win over many so-called mumble rappers or gain hoards of new fans into his infamous tribe, but that's just fine when so many of his existing supporters appreciated his solid effort.
Cardi B, Invasion Of Privacy
Cardi B has been steadily ascending as one of the hottest artists in the game."Bodak Yellow" was a ubiquitous banger, and she made more Billboard history in the fourth quarter of 2017, a time where the industry is usually in a lull. Cardi was anything but idle the past 12 months, constantly stirring anticipation for her debut album. The singles were fire, but would the album deliver? It turns out Invasion Of Privacy did, for the most part.
The bangers we've already heard are on there, but we also got "Best Life" — with the surprise Chance feature and J. Balvin and Bad Bunny on "I Like It," the Pete Rodriguez-sampling song that sounds tailor-made to be blaring out of speakers on a warm summer night. When it comes to uptempo party starters, Cardi's rambunctious mic presence and free-spirited personality help her shine throughout the trap-heavy project. But as Aaron Williams noted, some of the more reflective junctures of the project needed more personal touch from an artist who's prone to go live from her bed and spill her guts any time of day or night — especially given the title.
Young Thug, Hear No Evil EP
Just three songs? Yes, when it's Young Thug, three songs count for a lot. He's got so many flows that each song is going to feel like a full experience. The prolific artist appeased his cult fanbase with the Hear No Evil EP. The only evil involved with this project, however, is the fact that it ends so quickly. Thug is in his wheelhouse on this one, delivering myriad flows over catchy trap bangers.
He brought along some pretty weighty features for the project, who all bounce off Thug with their own appeal. Nicki Minaj released "Chun Li" and "Barbie Tingz" a couple Thursdays ago, which stirred anticipation for her upcoming album. Her "Anybody" collaboration with Thugger went under the radar. She sounds refreshed on the track, melodically rhyming about her supremacy.
Uzi and Thug deliver more of a trap duet on "Up," where Uzi matches Thug's intensity with a double time, sing-songy flow in which he drops bars about going to Paris for lunch. 21 Savage is in his typical bag on "Now," contrasting Thug's vocal hysterics with a typically deliberate, steely showing that exhibits his considerable mic presence.
All three songs work, showcasing Thug's versatility. The ATLien has more unreleased tracks, loosies, and snippets floating around them most artists have official releases, which is why it's smart for him to continue to capitalize on his constant demand with EPs like Hear No Evil.
Flatbush Zombies, Vacation In Hell
The Zombies are back in a big way on Vacation In Hell. The Flatbush trio dropped a whopping nineteen songs on their studio debut album, and the fact that it doesn't drag along is a strong testament to their skills. Another reason the project is notable is because it's one of the modern generation's best examples of infusing old-school rap sensibilities into New School sonics. Meechy rhymes, "man f*ck that mumble rap / It's that skully low rumble rap," to set the tone on the album intro, "HELL-O," but they then start rippin' beats that so-called mumble rappers would love to jump on.
The first half of the album is full of trap-infused bangers like "Vacation" with Joey Bada$$ and "Headstone" — but that's not all the project has to offer. The Zombies boasts influences from Eminem to Bone Thugs N Harmony, and they were all on display on the album. I'm not sure if Vacation In Hell is just a title or a concept, but it's interesting that as the album develops, they get more introspective and the sonics shift to a more soulful tone.
The Vacation ends outside of the hellish atmosphere with songs like the sultry "The Goddess" and the introspective "U&I" where Juice rhymes, "Yeah, I'm patiently waiting / But I don't really give a f*ck if we ain't in your rotation." That may be true, but it's a shame the Zombies aren't getting a better look, because they released a project that will likely stand as one of the best of the year come December.
Smokepurrp/Murda Beatz, Bless Yo Trap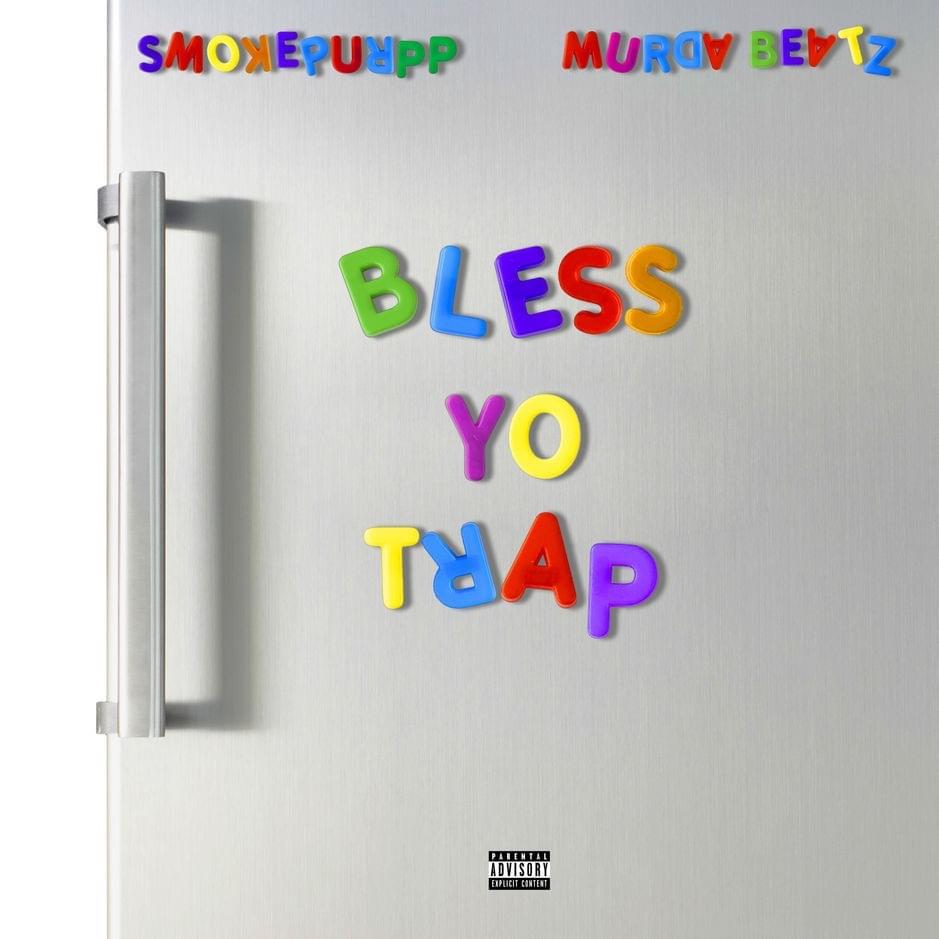 It just so happens Drake, Weeknd, and Tory Lanez aren't the only talented Toronto exports, by far. Murda Beatz is one of the most in-demand producers in the game. The 24-year-old producer has produced for a who's who of trap music including Drake, Gucci Mane, Migos, and Travis Scott. He recently collaborated with Smokepurrp on Bless Yo Trap, a collection of subcutaneous slappers that dive headfirst into utter debauchery. From the moment Smokepurrp gracefully rhymes, "my girl got a girl but her tongue got my kids" on "123," the nihilistic tone is set.
Given Murda's star-studded placements, collaborating with Smokepurrp is a strong co-sign for the young Florida artist. Purrp, like his good friend Lil Pump, is an ingenue of the rock star-ideating Soundcloud scene. He's looking to come into his own and sidestep the dreaded "Soundcloud rapper" label. Bless Yo Trap is a solid step in the right direction. He's no lyrical animal, but he knows how to set the turn-up vibes, as songs like "Bumblebee," "Big Dope" and the Offset and Lil Yachty-featured "Do Not Disturb" show. The two form a duo that will turn up the notch on any function.
Alchemist, Lunch Meat EP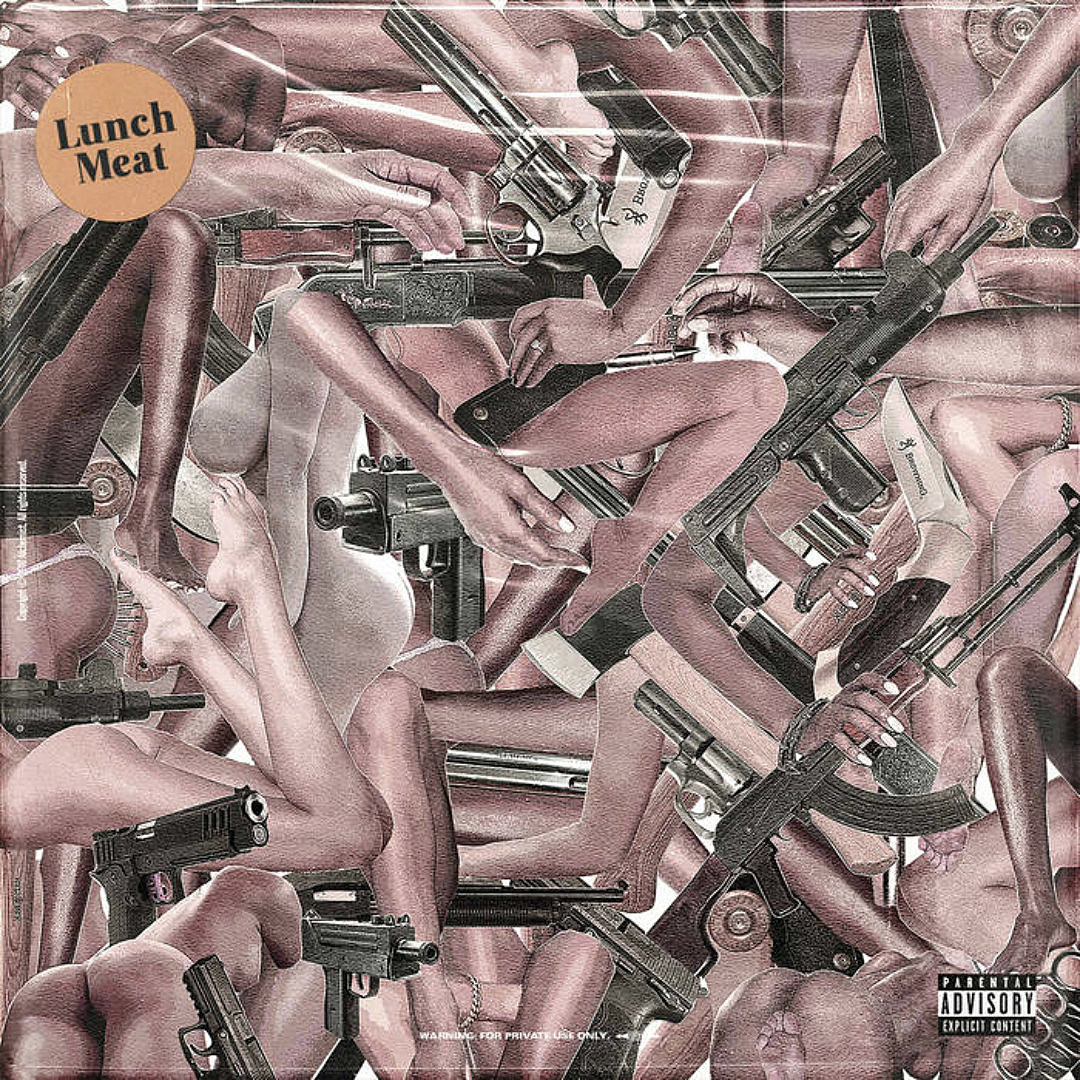 It's gotta be nice to be Alchemist. While the entire hip-hop world is in a generational tiff that has both sides looking childish for the most part, Alc is just smoking weed, making beats and releasing dope projects. Alchemist is one of the most active producers out there, dropping off work every couple months or so. Lunch Meat is the perfect name for his latest offering, as he drops cold, hearty production and enlists his many musical brethren to hop on his sinister soundscapes.
There are no delusions of grandeur or chart play on Lunch Meat, just some menacing samples, sturdy drums, and underground favorites vying to out rhyme each other with the most graphic verses possible. There's "Judas" where Buffalo favorites Westside Gunn and Conway trade war stories and potent threats. Ditto "Massacre," in which Styles P and Benny The Butcher take that song title to heart over ominous glass jingles and thick basslines. He then saves the second half of the EP for instrumentals, giving amateur MCs the chance to do their 1-2 thing over his production. The showings on Lunch Meat are a hard act to follow, though.
DJ Carnage, Battered, Bruised, Bloody
Hip-hop's post-regionalism has shed light on just how vastly influential the genre is. Enter 27-year-old Guatemalan/Nicaraguan-born producer DJ Carnage, who's making his name known just like an upstart beatmaker from Atlanta or Los Angeles. You can't tell where exactly Carnage is from on Battered, Bruised and Bloody, his latest offering. That's because the gifted producer serves up a range of sounds on the 13-track album, from the dancefloor-ready "MOROKOMBA" to the sultry "Overtime," which features Sebastian Reynoso and Kyle.
Carnage offered up a taste of the project earlier this year with "Learn How To Watch," with Mac Miller and MADEINTYO and "i Shine," which features Lil Pump. His growing fanbase learned early that he had fire in store, but perhaps no one anticipated how versatile the project would be. Similar to MikeWill-MadeIt's Ransom 2, Carnage rounded up his frequent collaborators and put together a fun project which is ready for the antics that the incoming good weather brings. The project showcases a turnt-up hip-hop/electronic fusion that may have you battered and bruised after moshing to it at a packed show.
Saba, Care For Me
Chicago is undoubtedly one of the most diverse, talented cities in hip-hop — and that's not even counting the OGs. From Chance The Rapper, to Keef, to Myck Jenkins, to Herbo and more, the Chi is full of artists who tell the city's story with their own dynamic flair. SABA just jumped near the top of the list with Care For Me, a pensive, therapeutic album that pours through the Pivot Gang's psyche.
The album comes in at ten tracks and showcases Saba unleashing his myriad flows and melodic gifts over smooth, soulful, production. Beats like "SMILE" and "FIGHTER" are ripe for reflection, and SABA delivers. Gun violence is a major theme of modern Chicago's story, but it seems like fans are used to hearing an "in-the-trenches" perspective above all. Care For Me is one of the strongest portraits of the trauma that the ongoing violence inflicts on everyday people. Saba openly examines his mental health on songs like "LIFE" and "FIGHTER," and cogently examines the role that politicians and other figments of the American establishment play in his circumstance. Care For Me is one of the most incisive, vulnerable albums you'll hear this year.
Princess Nokia, A Girl Cried Red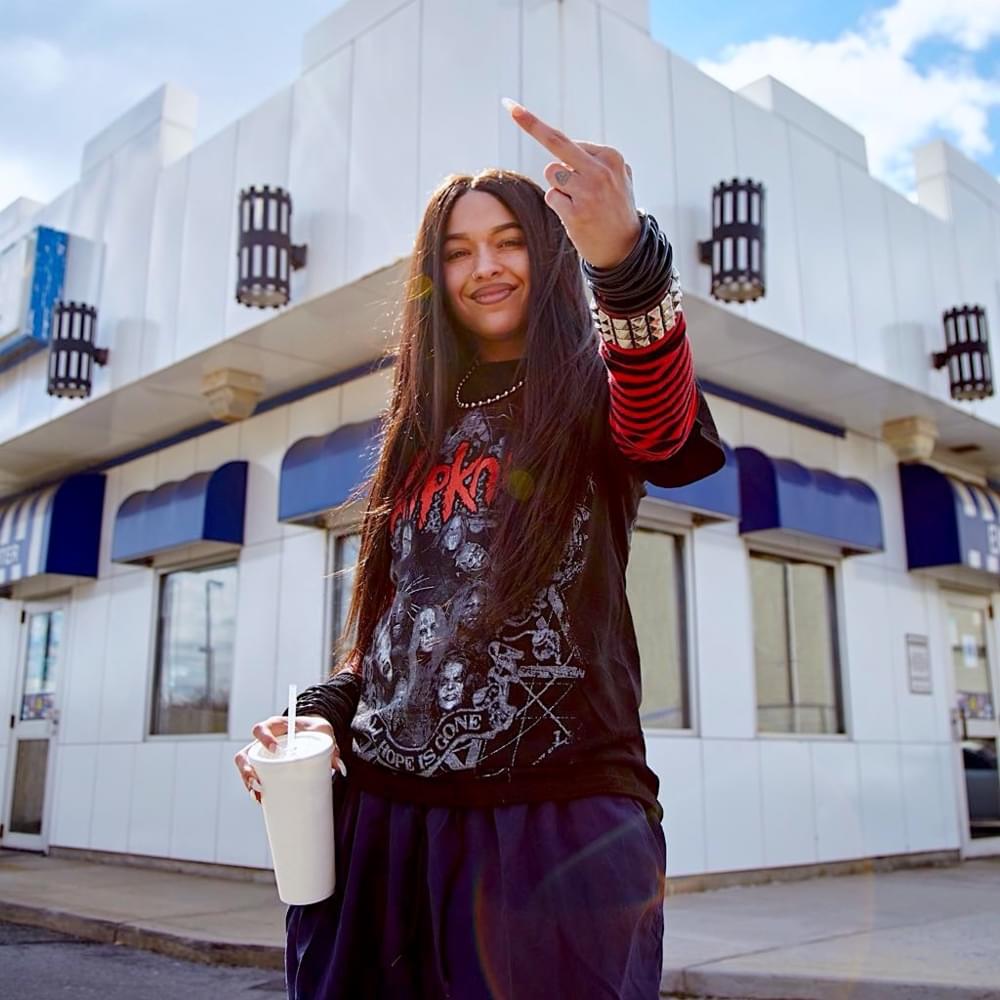 The ever-versatile Princess Nokia can check another musical approach off her list. She's explored electronic, disco-era soul, and classic boom-bap (an impressive feat), but this month she went emo. The deeply introspective rapper/multi-purpose artist/all-around maven's A Girl Cried Red mixtape was a quality excursion through the emo genre.
Her slipknot shirt-clad cover set the tone for the moody project, which features eight songs of Princess Nokia exploring existential dread via a range of melodies and approaches. She didn't rely on acoustic guitars or predominantly alt-rock leaning instrumentation for the project. There are a couple standout beats which brilliantly fuse the best of trap rap with gloomy rock elements. She uses them to muse introspectively on her haters and then come up with lines like, "my money like a blanket and I hold it when I'm lonely" on "Morphine."
There aren't any tightly refined confines that constitute what exactly is or isn't emo hip-hop, but A Girl Cried Red is a solid project that sets forth a blueprint if there ever was one.
Denmark Vessey, Sun Go Nova

Hopefully, you took in Denmark Vessey's Sun Go Nova album on 4/20. The experimental project is ripe to zone out to with chill, spacey instrumentation and Denmark dropping stream-of-consciousness lyricism that challenges you to think. Not in a moralistic sense, either. Take the "I can not swim to god' refrain on "Trustfall." That's a thought-provoking morsel which Vessey resolves with his "If I catch that waterfall, God willing, Inshallah, I could swim to God, innit." conclusion later on the track.
Such introspective, spiritually tinged content is scattered throughout the fourteen track project, which turns into more of an experimental instrumental album toward the end. Vessey produced many of the tracks, along with none other than Earl Sweatshirt and even Knxwledge on some tracks such as "Sellout," featuring Vic Spencer and DrxQuinn. The project is definitely an acquired taste, but if you're fans of the lo-fi, experimental sound, then Sun Go Nova is a strong listen. Soulful tracks like "Quiet Storm Jam" and "Rush Hour" are ideal mood music, whether you're just relaxing or looking for some artistic inspiration of your own.