There was a pleasant variety of rap dropped this month, with a theme of cult fanbases being fed with quality work they've desired for a while. Young Thug finally dropped another solo album with On The Rvn and Chicago represented with both Noname and Lupe Fiasco releasing some of the best albums of the year in Room 25 and Drogas Wave respectively. 6lack is also free again, finally delivering his sophomore project and opening up about label woes under Flo Rida that gave even more context to the struggles he explored on his poignant East Atlanta Love Letter. There was also new work from Brockhampton and Roc Marciano that will satisfy two divergent fanbases' fervor for new music.
Young Thug, On The Rvn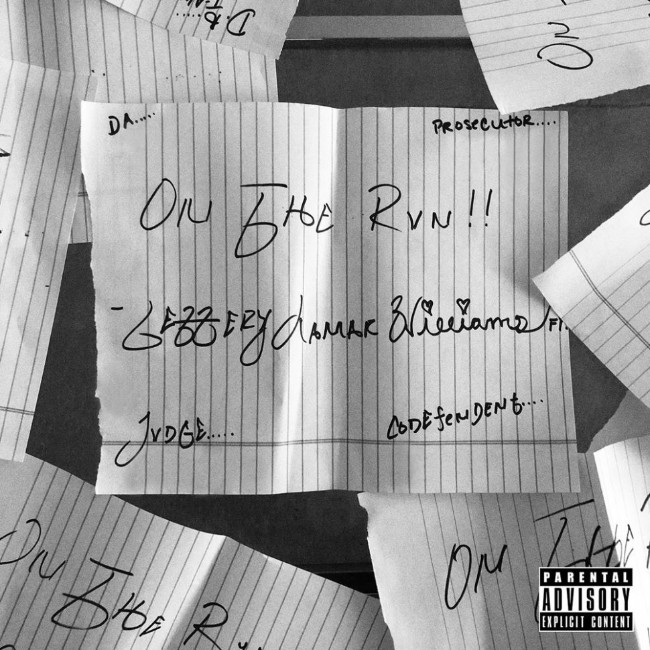 Thankfully for everyone, this title isn't literal. Days after a warrant was issued for his arrest on gun and drug charges, Thugger announced his On The Rvn project. But he didn't take anyone on a chase, he offered another thrilling sonic ride for his rabid fanbase. The track engendering the most hysteria his cover of Elton John's "Rocket Man" on the glorious "High," where he croons with a grace even Sir Elton commended on his Apple radio show.
He also has another pair of collabs that aren't quite as intergenerational, getting with 6lack on the guitar-driven "Climax" and Jaden Smith on the braggadocious "Sin." Thug's latest project wades in similar waters as his EBBTG album, which peers like Yung Bans and Gunna have clearly been inspired by, but Thugger is in own world, unencumbered by any inclinations to do anything other than what he wants.
[protected-iframe id="83ef06fae620286faefc176dae1aa1dc-60970621-76566046″ info="https://open.spotify.com/embed/album/6VCDStheOuhrQaoYbHP2iO" width="650″ height="380″ frameborder="0″]
Lupe Fiasco, Drogas Wave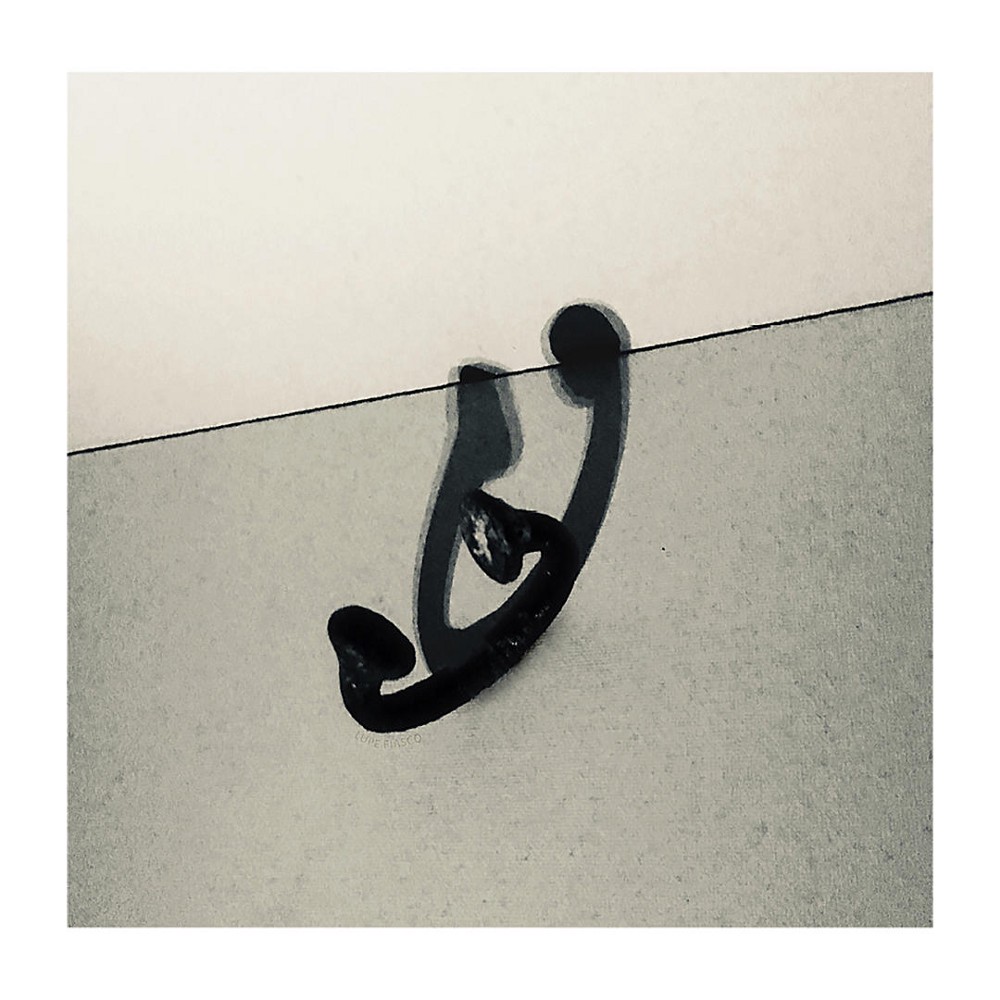 Lupe Fiasco has had a bit of a tumultuous ride through the industry, but that turmoil may be over, as he's independent and releasing music strictly for his "core fans," as he noted on Twitter. Enter Drogas Wave, a 24-track concept album that imagines a world where some of the Africans transported on slave ships jumped off them and lived underwater to roam the seas and destroy other slave ships. The premise is ambitious, but Lupe nails it in impressive fashion. His days of stifling his lyricism for mass appeal are over, as songs like "Manilla" and "Kings Nas" show off the array of skills that had him being called a "breath of fresh air" for hip-hop by Jay-Z. Lupe's fans can breathe again, because he's reinvigorated.
[protected-iframe id="a0a65ba9146a4305206c0683fbfb597f-60970621-76566046″ info="https://open.spotify.com/embed/album/2liBYuCYfW37CmNkub2BaH" width="650″ height="380″ frameborder="0″]
Wale, Free Lunch
Much like Lupe Fiasco, Wale is letting his music do the talking these days. The DC artist is steadily building his buzz, and the discussion about him is no longer centered on where he ranks among MCs, or his dissatisfaction with how most people place him. It's just about good music. In that regard, he gave us Free Lunch to enjoy, with a 5-track EP showing off his ability to work his magic over a range of productions and vibes.
He collaborates with J. Cole on "My Boy," then takes it back to his essence on the Go-Go influenced "Dummies," and "Ungrateful Thankful" — which is simply too DC for the user with references to infamous hoods in the nation's capital. He asserts that despite an influx of rising DMV artists, he's "on top, really, coldest in my city, coldest in my county/Who's messin' with me?" The answer to that question dwindles with every strong showing from Wale.
[protected-iframe id="3b6caf67d3bae6afc8dfb50250e4710b-60970621-76566046″ info="https://open.spotify.com/embed/album/2KWMRiVC16dYpH9VkERMOF" width="650″ height="380″ frameborder="0″]
Brockhampton, Iridescence
For a group as large as Brockhampton, It's hard enough to get on the same page creatively, but after they excommunicated prominent member Ameer Vann after abuse allegations, they had to do more regrouping than usual on their follow up to All-American Trash. Luckily, they came through on Iridescence, a smorgasbord of musicality that properly weaves the group's myriad sonic influences together.
"J'Oveurt" sounds like a deranged NERD composition, with a sinister bass and crisp percussion riling the crew to rhyme with fury. "San Marcos" is a soaring, optimistic pop ballad that rests almost divergent to songs like the Houston-influenced "Where The Cash At" and drum and bass of "Weight". The popular phrase is to get you someone who can do both — or you can just be like Brockhampton and put together a team who can do everything.
[protected-iframe id="4a13c8504aa1be769b3ef3e5fd43ac9f-60970621-76566046″ info="https://open.spotify.com/embed/album/3Mj4A4nNJzIdxOyS4yzOhj" width="650″ height="380″ frameborder="0″]
Noname, Room 25
Chicago's Noname fully funded and meticulously crafted Room 25, a soulful, reflective album that she said she put together in two weeks — after living life and finding inspiration in the interim since her debut mixtape, Telefone. Noname examines the breadth of experiences on the thoughtful album. The album picks up its stride with the stream-of-consciousness musings on "Blaxploitation" which not only displays her lyrical ability over a funky drum break but her knack for applying poignant social commentary to her everyday life. From the government's culpability for her being an "insomni-Black," to how "globalization scary and fuckin' is fantastic" on the soulful "Ace" with Smino and Saba, she weaves a bevy of wisdom into her poetic rhymes.
The rest of the album showcases her spoken word-esque delivery over a range of rich, live instrumentation that she paid for on her own. In every sense of the word, Room 25 is all hers. We're just lucky to pop it in and feel like it belongs to us as well for 35 minutes.
[protected-iframe id="bb4bffb915d9ddbf92da63e961b0c8fa-60970621-76566046″ info="https://open.spotify.com/embed/album/7oHM3Sj0l2nXAzGAxW0KOt" width="650″ height="380″ frameborder="0″]
6lack, East Atlanta Love Letter
After some label woes, 6lack is finally free to create and crafted a gorgeous East Atlanta Love Letter. The multi-talented, genre-bending rapper used various lush, murky sonic canvasses to delve deep and explore his meaning of struggle. Whether it's confessional explorations of his fractured romantic relationships on "Ex Calling" or the struggle of being "tired," but still able to "find the time, to care a little more about my rhymes, to care a little more about my peers, To think a little less about my fears, To care a little more about your ears," as he brilliantly laid out on the anguished "Nonchalant." We're grateful for his artistic attentiveness, as he's at his best when thoughtfully exploring his inner dialogue and welding hip-hop and R&B together in the most intriguing way possible for 14 tracks.
[protected-iframe id="11a4f8c00669a6474172a6f1a57b6ef4-60970621-76566046″ info="https://open.spotify.com/embed/album/3fc97ZWLIMc1xawhxbKrh2″ width="650″ height="380″ frameborder="0″]
YBN, YBN The Mixtape
The young bosses are ready to take the rap game by storm. This collective is defying the bounds of today's demands for labels and crews to fit inside a niche. YBN Nahmir has the hitmaker factor in tow with catchy hooks, YBN Almighty Jay holds his own with braggadocious bangers, and YBN Cordae is able to flex with them while also showing off his lyrical chops. You probably can't go around them with arguments pitting boom-bap and trap against each other because the trio is working together, co-existing in intriguing fashion.
The project centers YBN, but has a slew of features, from young upstarts Lil Skies on the playful "Think Twice" and Cuban Doll and Asian Doll on "Double Back," to vets like Gucci Mane on the flashy "New Drip" and Wiz Khalifa on "Cake." Most of the tracks follow the same format, with thunderous bass and catchy, blippy synth melodies. Cordae's presence isn't felt as heavily on the project, but he impresses on "Target," which showcases his storytelling ability that harkens to hip-hop classics of the 80s and 90s.
[protected-iframe id="87f04fad4b9c726497e9638426a54c2b-60970621-76566046″ info="https://open.spotify.com/embed/album/6l4itLa2SkBAVBASZ2WKFv" width="650″ height="380″ frameborder="0″]
G Perico, Guess What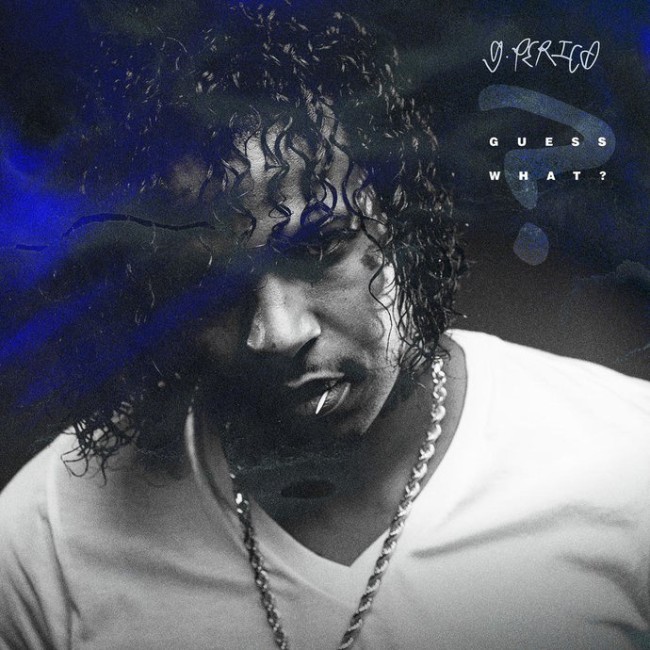 West Coast upstart G Perico is back with some new, dropping his Guess What mixtape last week. He starts off the project letting us know "sh*t going better than ever," which is no surprise given his knack for gritty LA street tales over slappin' beats. Whether he's rapping about "playin to win" and lames on the piano-driven "All Nighter," in a blue mood on "Wit The Gangstas," or asking women "when you lay in the bed, do you think about me?" on the atmospheric "What You Thinkin," G Perico is showing out. The track is another strong exhibition that should follow right up with YG's Stay Dangerous and keep your W in the air.
[protected-iframe id="56c04f6bc23be0a7aac878016bd2878d-60970621-76566046″ info="https://open.spotify.com/embed/album/4Id8SsNvte0jUfSeSXJYOn" width="650″ height="380″ frameborder="0″]
Roc Marciano, Behold A Dark Horse
Take that W and turn it to the side for New York's Roc Marciano, who dropped his latest batch of slangology on Behold A Dark Horse, a 12-track showcase of abstract lyricism and storytelling over mystifying, head-nodding soundscapes. Take the self-produced "Diamond Cutter," where he trades bars with Black Thought over a beat that sounds ripe for a '40s mystery film. Marciano is an acquired taste, cloaking his rhymes in a labyrinthic slang and nuggets of golden observation that can sound impenetrable to outsiders, but slowly intrigues over his soulful, hypnotizing tracks to the point where you're playing back the sinister "Congo" over and over.
Get the album here.
Joey Purp, QUARTERTHING
Joey Purp of Chicago's Save Money collective dropped off the triumphant follow-up to 2016's iiiDrops mixtape this month, showing off his lyrical versatility and why he's one of a slew of names to watch in Chicago's young hip-hop scene. Boasting collaborations with GZA and RZA (impressively on two different songs), the boisterous album shows him rhyming over dancefloor-ready tracks like "Elastic," and "Aw Shit," getting boisterous over like "Bag Talk," "Karl Malone," then gets gritty on "LeBron James," where he talks about the wrong side of the streets. Some of the production was a bit too ambitious, but for the most part, Purp impressively commandeers the myriad production on a strong effort.
[protected-iframe id="5ebabe0d2414c4c40c505fdd0e594c8c-60970621-76566046″ info="https://open.spotify.com/embed/album/0ffPsL9V1eNMi54MEHMehn" width="650″ height="380″ frameborder="0″]