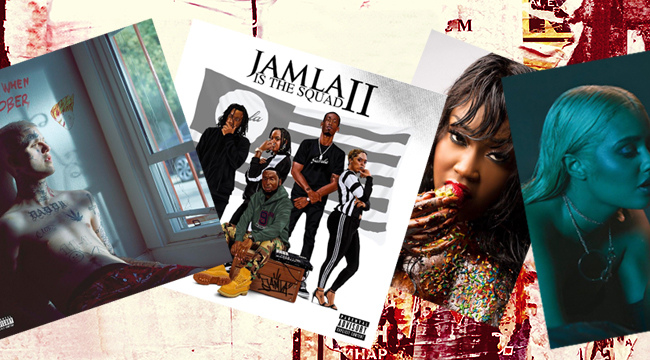 As the year of long albums and short EPs enters the homestretch of winter, it seems more and more artists are slipping in last-minute projects to try and beat the holiday rush — or get it started early. With elections behind us and Thanksgiving coming up fast, nearly a dozen artists are offering their contributions to help you unwind from the stress of high-stakes politics and all the upcoming, awkward, Turkey Day conversations likely to result from them.
Speaking of what's behind us, it appears that the majority of the big name, major label artists in rap have already released their mainstream albums — or tasters to hold fans over for larger projects later on, like Chance The Rapper, DRAM, Future, and Young Thug. That doesn't mean that there's nothing left worth checking out; in fact, there are so many worthwhile projects from both younger artists and veteran lyricists coming out, that any fan of hip-hop from traditionalists to pychedelic experimenters, could find something to enjoy.
Even some of those younger artists have been in the game for a bit, like Diggy Simmons, who returns from a six-year hiatus alongside The Underachievers, the Brookyn-based revivalist duo who popped up alongside the Flatbush Zombies and Joey Badass to lead a mini-movement of throwback, underground, hardcore rap. So, whether you dig in the crates for the latest from classic rap pioneer Masta Ace, or love the emo-tinged evolution of the late Lil Peep, get ready for some great hip-hop to hold down your holidays.
9th Wonder And Jamla Records, Jamla Is The Squad
The legendary producer and his merry band of boom-bap beatmakers return with a compliation album full of witty raps and soulful soundscapes from the likes of Big KRIT, Black Thought, Busta Rhymes, and group members including young Reuben Vincent, GQ, and Rapsody's first-ever collaboration with J. Cole.
Cupcakke, Eden
Eden is Cupcakke's fourth studio album, built around raunchy singles like "Blackjack," "Hot Pockets," and "Quiz."
Diggy, Lighten Up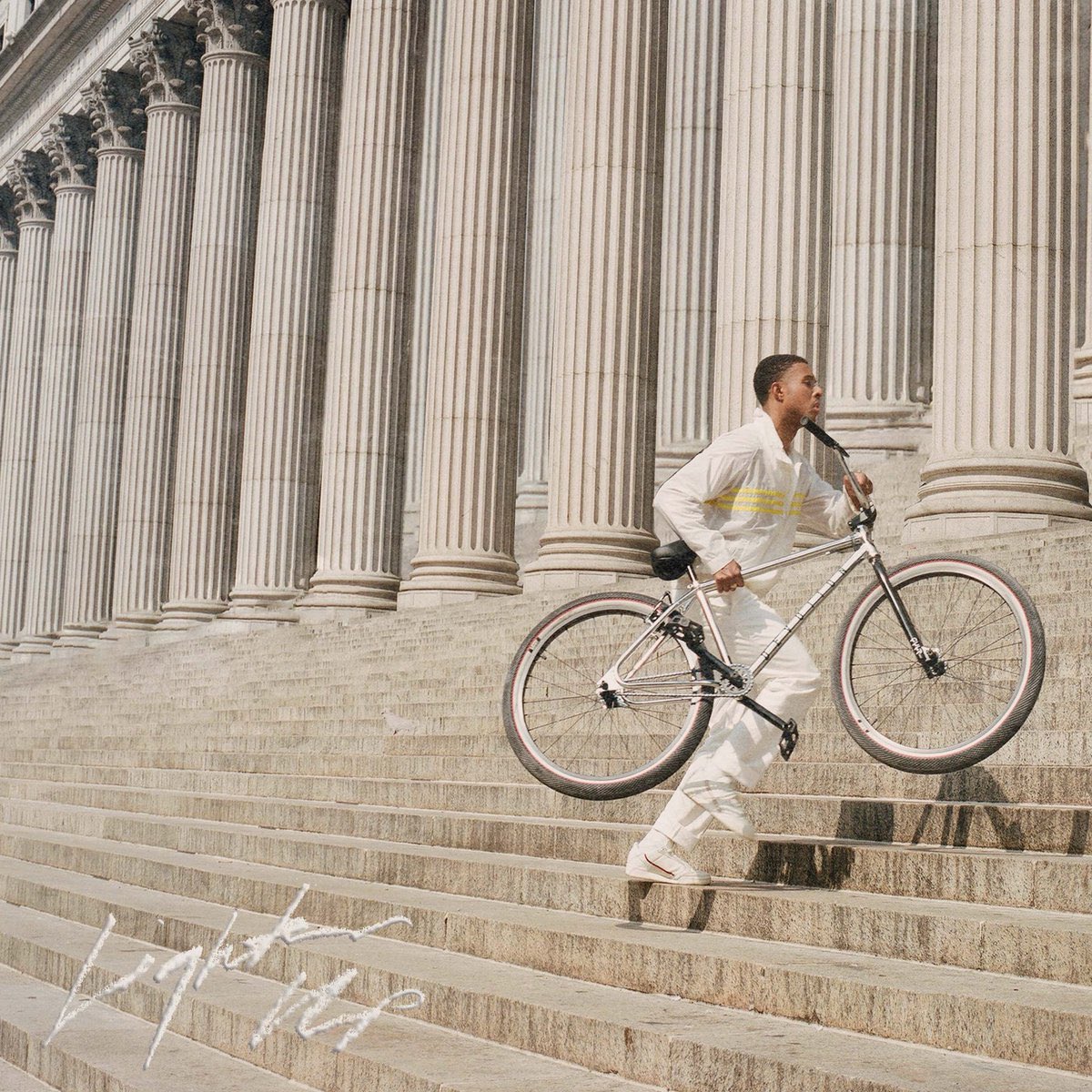 The last we heard from the son of Rev Run, he was blending straightforward hip-hop with pop rap on his excellent but underappreciated debut album under Atlantic, Unexpected Arrival. He's done some growing up since then, and is ready to show it off with his first album under his own, independent imprint.
IDK, IDK &Friends
IDK & Friends is exactly what it sounds like: An EP full of quality collaborations from the DMV native and some of his closest friends and collaborators.
Jordan Hollywood, Finally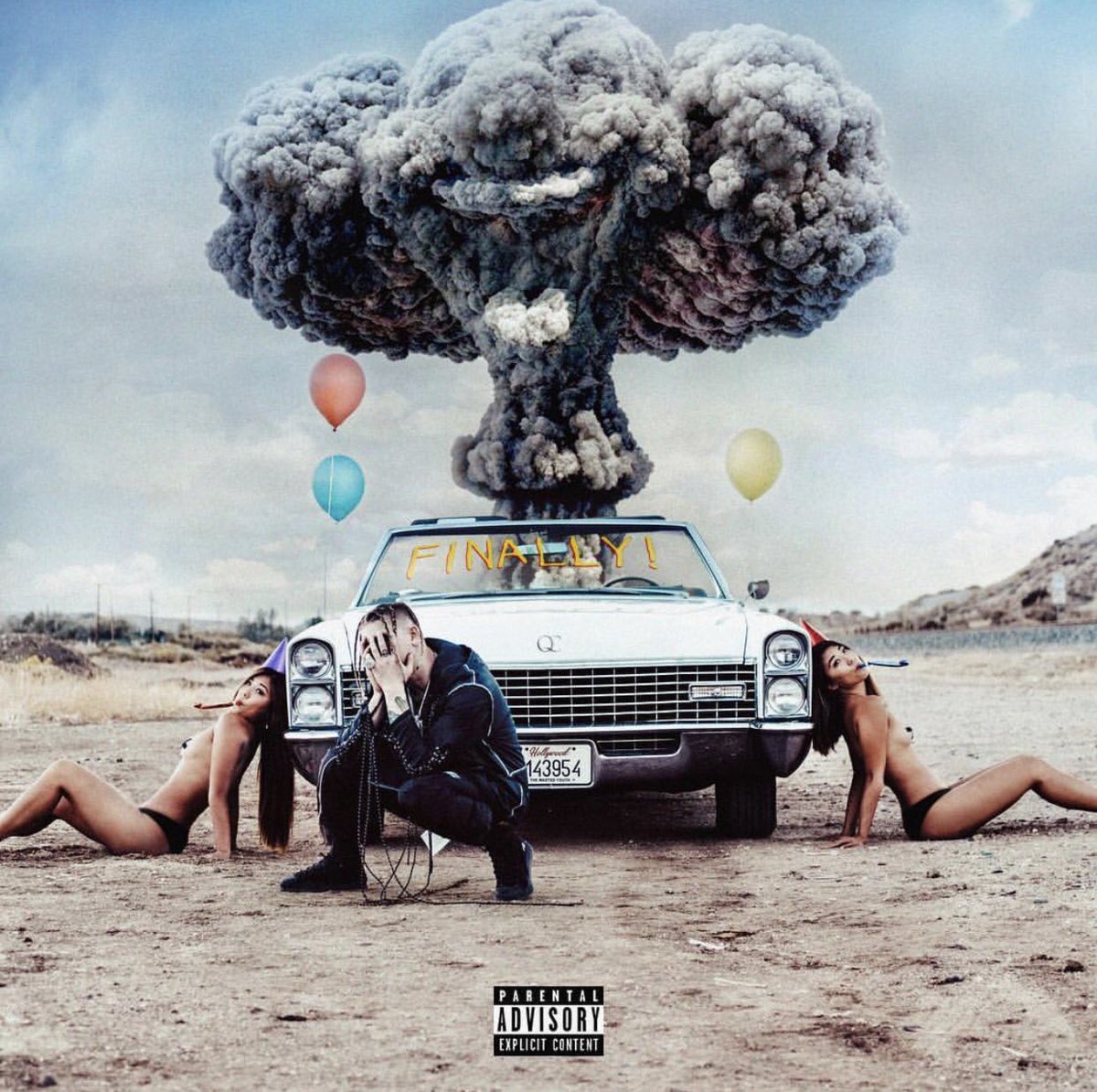 Quality Control Records unleashes its latest, colorful signing, the former ghostwriter and boundary pusher, Jordan Hollywood. From his first single, "Let Me Find Out" with Lil Baby, the 13 tracks in his debut will continue to expand on his wild, experimental sounds.
Kodie Shane, Young Heartthrob
"Flex On Me" and "Sing To Her," the lead singles from the Chicago former Sailing Team rapper showcases the smooth vocals that she's been sharpening since she was 16-years-old. Now, she's confident, bold, and ready to speak on her new found fame and philosophies.
Lil Peep, Come Over When You're Sober Pt. 2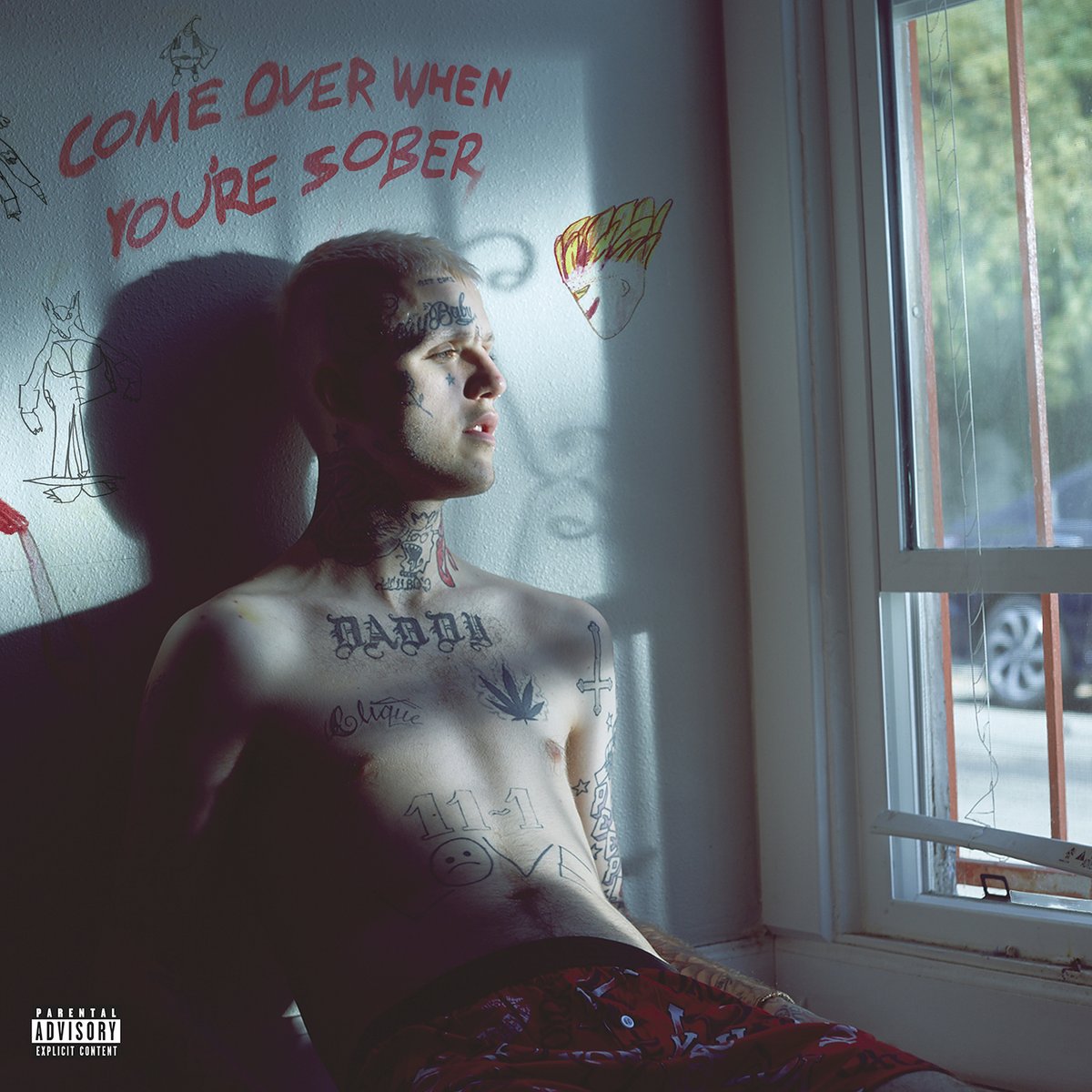 The posthumous album from the late Pennsylvania rapper has been a long time coming and features singles "Cry Alone" and "Runaway."
Masta Ace & Marco Polo, Breukelen Story
Beats, rhymes, and life are the three main aspects of this traditionalist album. It's a Golden Age rap fan's dream come true.
Tee Grizzley, Still My Moment
Following up on his debut album, Activated, the bruising Detroit rapper who burst onto the scene with his "First Day Out" is back with another collection of punishing, smart raps.
Tommy Genesis, Tommy Genesis
Although Tommy's latest album leans further into pop territory than her raw, raunchy material on Awful Records, her rhymes remain razor sharp and every bit as blunt and authentic, despite the layer of polish.
Trippie Redd, A Love Letter To You 3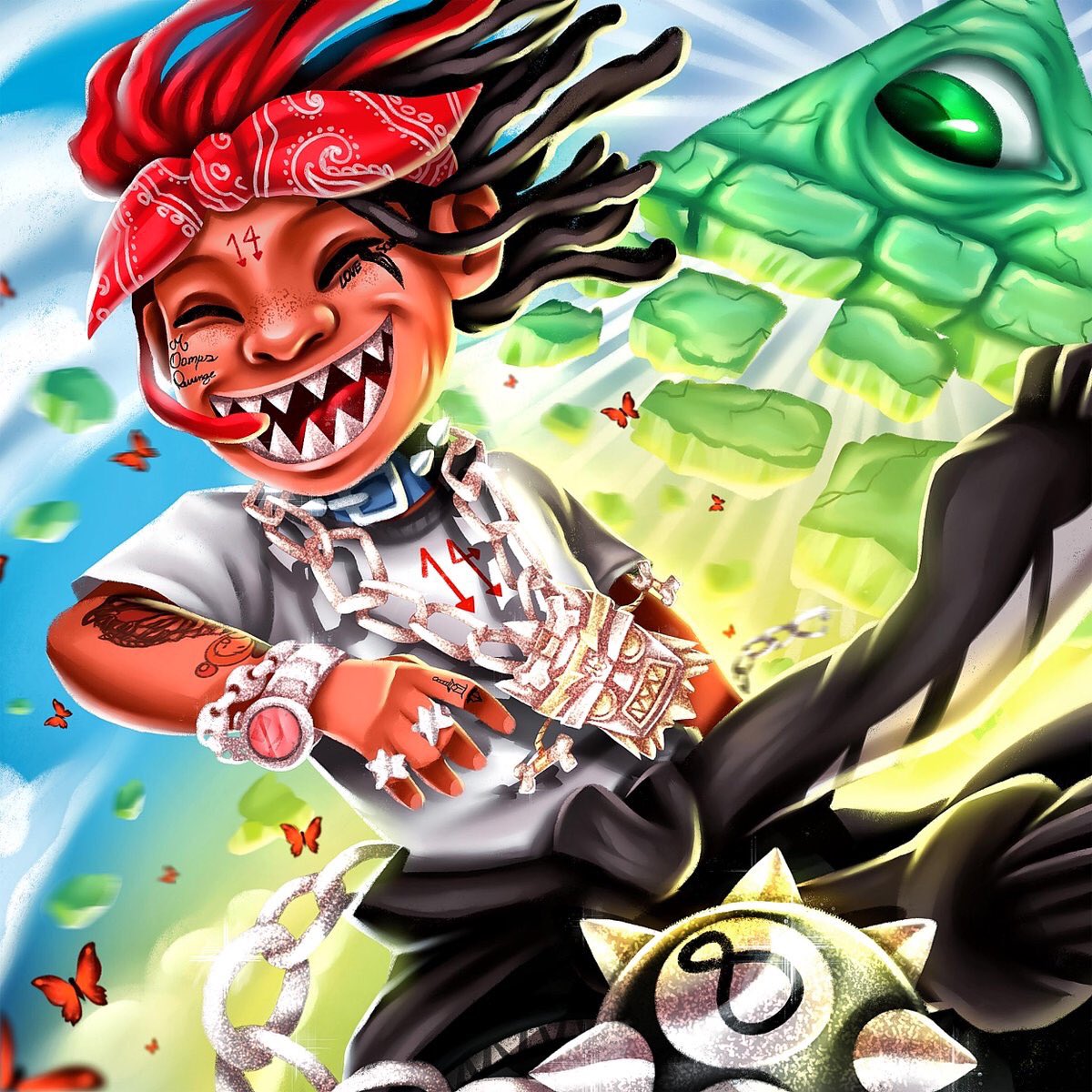 Trippie already released the rambling, daring debut album, Life's A Trip, this year, but it seems his creative well refuses to run dry. Lead single "Topanga" sets the stage for 16 tracks of Trippie's crooning and features from Juice Wrld and Kodie Shane.
The Underachievers, After The Rain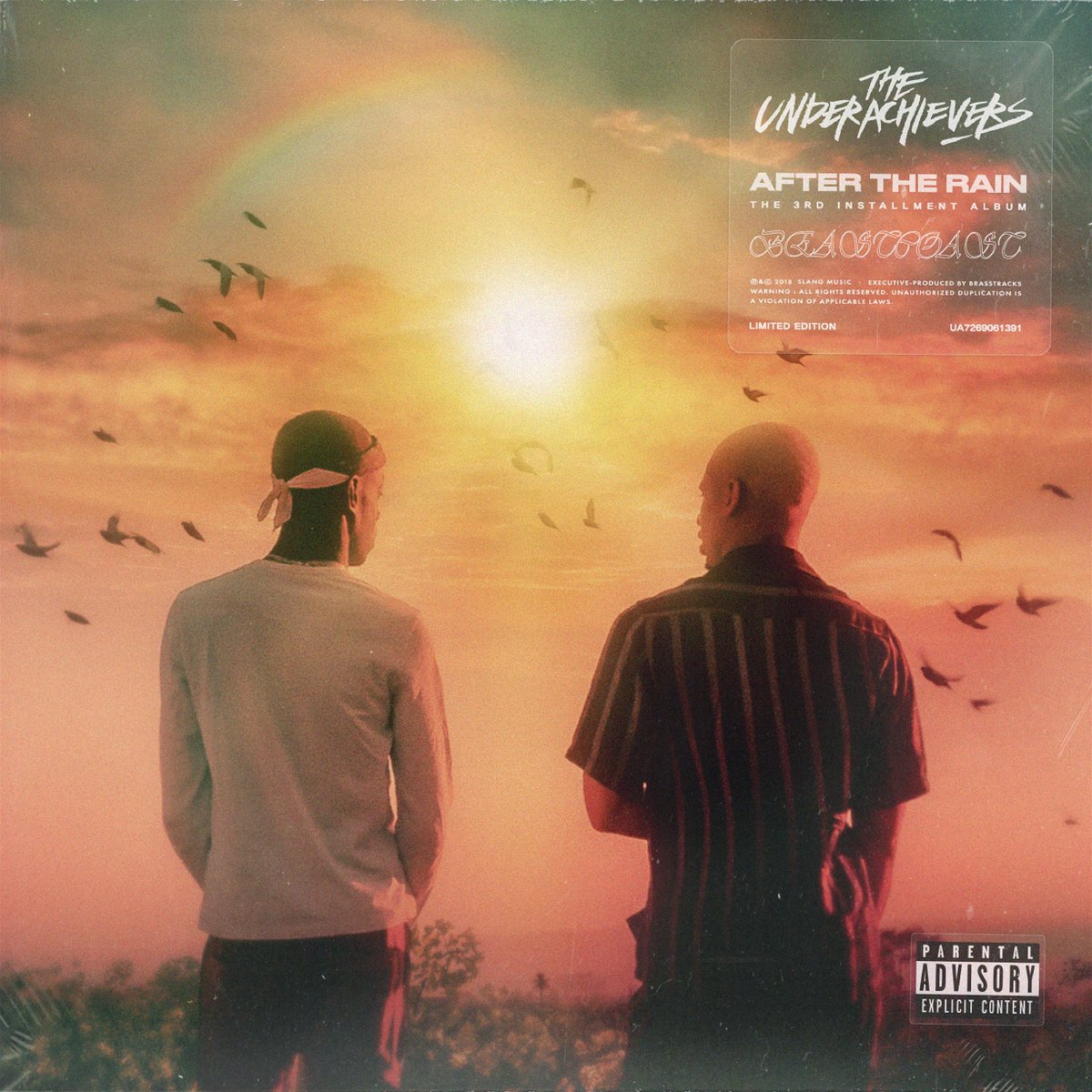 The Beast Coast crew is back in full force with the Underachievers' fourth studio album, following their 2017 album, Renaissance. It's produced by Brasstracks and will emphasize melodic arrangements with what they call easier, more digestible lyrics.