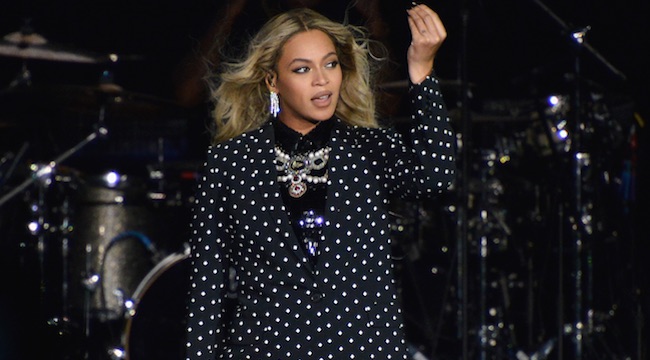 In news that probably wouldn't surprise anyone, Beyonce topped Billboard's list of the top money makers in music last year. What is newsworthy, and frankly shocking, is the level of dominance she exhibited. Beyonce managed to pull in a whopping $62.1 million last year thanks to sales from her most recent album Lemonade and her stadium-packing Formation world tour. That's $20 million more than Guns N' Roses, who boasted a reunited lineup featuring Axl Rose, Slash and Duff McKagan, managed to pull in last year. In other words, she made more money than Kanye West, Paul McCartney and Metallica combined.
What Billboard's list reveals yet again is that concert-touring has become the prime driver for artists to reap in the largest amount of revenue. Every single artist on the list embarked upon a major tour last year. Bruce Springsteen hit the road playing his entire The River album in arenas all across the country, which netted him $42.2 million. Drake nabbed the fourth spot on the list, while Future came in at No. 17 after they both played literally dozens of shows together.
Adele came in fifth thanks to her globe-trotting 25 tour, Coldplay was sixth, Justin Bieber seventh, Luke Bryan eight, Kanye ninth — though you have to wonder how much money he left on the table by using an open mosh pit setup rather than selling exclusive, $1,000 golden circle seating near the front of a stage during his floating Saint Pablo tour — and Kenny Chesney made it to 10th.
You can check out Billboard's entire list here.