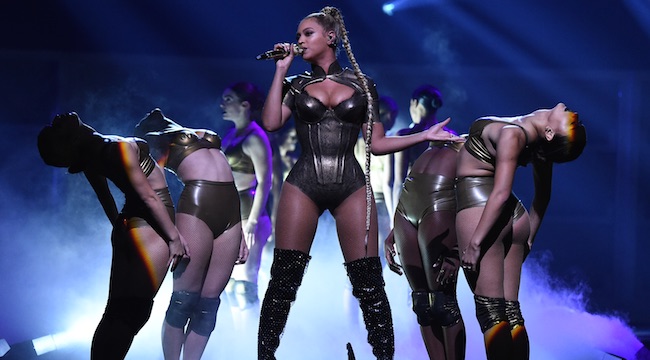 Beyonce may have just wrapped up the most successful tour of the year, but she's not even close to done with performances for 2016. Nope, that's because after People spotted Bey in Nashville it's been confirmed that she'll be performing at Wednesday night's 2016 Country Music Awards.
Lemonade contains the decidedly country cut "Daddy Lessons" — and it was even co-signed country mainstays the Dixie Chicks who covered the song earlier this year. Eventually it was revealed that the track was co-written by "a group of Nashville songwriters" so maybe Bey will be performing it at the CMAs in tribute to those writers. Or maybe she'll cover a country classic, or team up with another performer to make their performance pop. Whatever she does, her presence is further proof that country music itself is moving into the mainstream limelight.
Obviously, Beyonce is a welcomed at any award show, and should provide a ratings boost to the broadcast. Whatever she performs, be it a show-stopping medley like at the VMAs or just "Daddy Lessons" (because that really makes perfect sense) you can rest assured Yonce will be on her A-Game like she was all summer on her Formation tour. Tune back in tonight to the CMA livestream below.