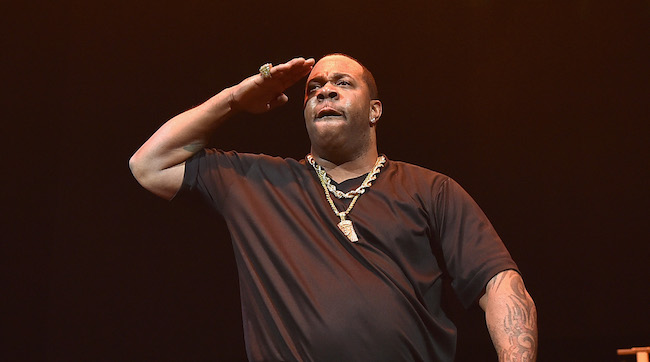 Busta Rhymes is a bonafide rap legend, which means that people will tend to show their appreciation for him in some pretty unusual and over-the-top ways. For instance, one rap legend has become the focal point of an intergenerational battle between trap rapper Waka Flocka Flame and newcomer Lil Xan. However, Busta's fans might take the cake for top craziest stunt after one of them named an island after the Brooklyn rap pioneer.
Busta Rhymes Island is the proposed name of a small island in Massachusetts that measures 40 square feet and has "rope-swinging, blueberries, and… stuff Busta would enjoy." It was named about ten years ago by local resident Kevin O'Brien, who cited the above reasons for doing so. Fans on Twitter were alerted to the unusual show of appreciation by Atlas Obscura, which tweeted about the oddity and set off a firestorm of delighted responses from fans.
However, the US Board on Geographic Names refused the name because Busta Rhymes is still alive. The rules for commemorating a person with a geographical location name require the person commemorated to have been dead for at least five years. That's a shame because far too many pioneers in hip-hop don't get their flowers until they're gone (although that's slowly changing), so to have something like this would be even more meaningful for a rapper who's been around since 1992. Fans actually started a petition to change the rule and formally recognize the name in 2014; knowing Twitter, this might be just the attention boost needed to make Busta Rhymes Island official, while giving Busta Rhymes the best flex for his next album. Check out some of the best responses below.