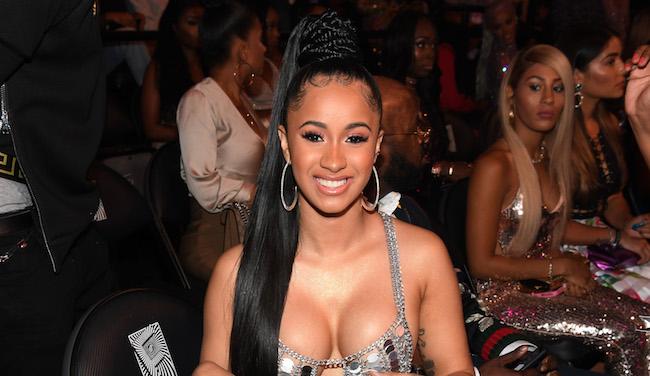 Cardi B has officially achieved the impossible. The 25-year-old Bronx native went from reality tv star to genuine music superstar and Grammy nominee in just the matter of a few months. Now, all that's left for her to do is the impossible, again, and it looks like Cardi is ready to embark on that journey as she's gearing up to release the follow up to her smash "Bodak Yellow." And according to Cardi herself, she's dropping her new single very soon.
"My single will be coming out December 15th," Cardi announced while in London to take part in Spotify's "Who We Be." Cardi said the single is titled "Cartier Cardi," and the song is set to drop the same day as Eminem's long-awaited album Revival. This makes that date a huge one on every end of the rap spectrum.
Cardi has made a habit of previewing tracks on social media recently, and there's no telling if "Cartier Cardi" is one of the songs that she's previewed, but that would seem plausible. She previously admitted that she's "chasing hits" in order to follow up the astronomical buzz of "Bodak." But with her Grammy nominations, even if "Cartier Cardi" isn't as humongous as "Bodak," it looks like Cardi is going to be around for a long time. Check out Cardi's announcement below.