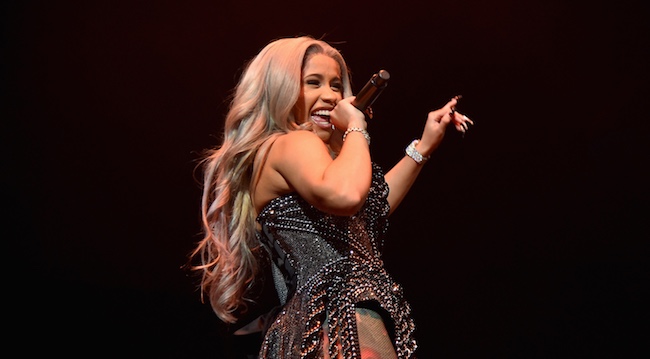 Cardi B's meteoric rise to superstardom has turned her into an inspiration for women everywhere: She says what's on her mind, and "Bodak Yellow" gave her the longest-running No. 1 song by a solo female rapper in history. Don't call her a feminist, though, because that's a label she doesn't care for, as she says in a new New York Magazine cover story.
Cardi B says the term "got her f*cked up" because she doesn't think everybody understands what it really means:
"You know what? I'm not even gonna consider myself nothing. Here's the thing that b*tches got me f–ked up when it comes to that word. People think that being a feminist is a b*tch that, like, went to school. They wear skirts all the way to their motherf*cking ankles like a g*ddamn First Lady. That's not being a feminist. Being a feminist is being equal to do what a man do. N—-s hustle, and I hustle n—-s."
Elsewhere in the piece, she doubles down on her previous insistence that musically, she's shamelessly chasing hits and looking to make money: "I'll do something that brings me a check. The faster I make a lot of money, the faster I can have these kids I want."
Read the full feature here.