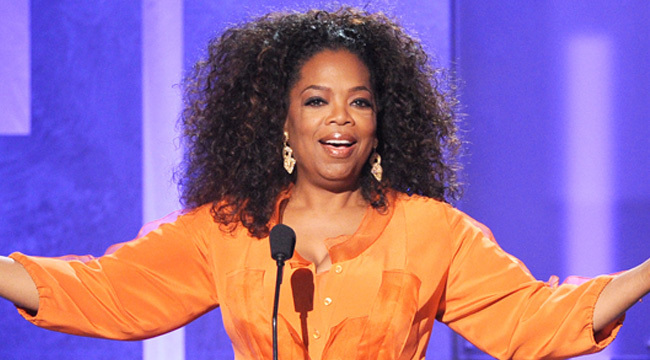 It takes a lot to phase Cardi B, as she say's on the Invasion Of Privacy album opener "Get Up 10," "When you see what I've seen, you wind up like this (woo.)" And, let's be honest, lately Cardi B has been seeing a lot; Infidelity drama from her beau Offset, TMZ trying to expose her not so secret pregnancy, and an upcoming gig as the first ever co-host of the Tonight Show. None of it enough to shake her out of her money moves.
And then there was Oprah. Earlier today when the official Oprah Instagram account posted that the divine Ms. Winfrey herself was bumping Invasion Of Privacy and liking it? Unadulterated fangirl gushing.
How do you handle a co-sign from Oprah? The woman whose taste is responsible for making millionaires out of first-time writers and once almost single-handedly shut down the entire beef industry because she wasn't satisfied with an order of steak tartare or something. Well, Cardi could barely take it. She even re-iterated her shock over on Twitter.
I just can't believe it pic.twitter.com/ZPRCUb1wEn

— iamcardib (@iamcardib) April 7, 2018
Between her album going gold in one day, a co-sign from Oprah and a performance on Saturday Night Live tonight, it's safe to say "Get Up Ten" was as much a prophecy as it was a biography. "We gon' win / Knock me down nine times but I get up ten (woo) / Yeah, I said we gon' win / Knock me down nine times but I get up ten / Bitch (grrr.)"