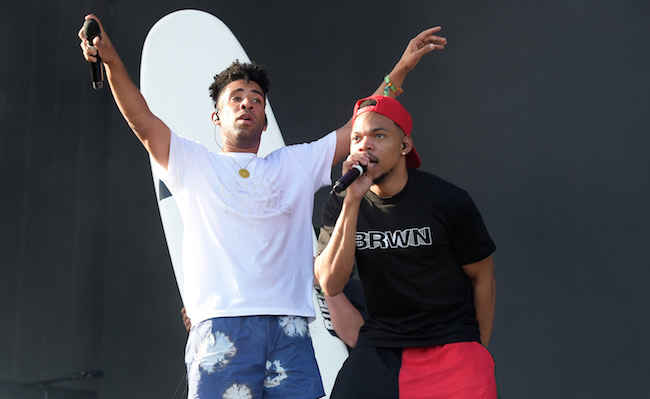 Chance The Rapper surprised everyone at Coachella yesterday with a surprise two-song appearance alongside KYLE –also known as SuperDuperKyle, K.i.D, King Wavy and Kidd Kass. The cameo follows a weekend full of surprise guests like Kendrick Lamar with Vince Staples and the yodeling kid from Wal-Mart with DJ Whethan. Chance's cameo took place on the main stage where he performed the Lil Yachty verses from KYLE's song "iSpy" to end the show.
Chance is, of course, no stranger to the Coachella stage having performed at the 2014 version of the event with a special surprise guest of his own: Justin Bieber. However, he might be most well known for having to cancel his second set at Coachella due to a mysterious illness. As his official Twitter account at the time said.
"On behalf of @chancetherapper and our entire team- We sincerely regret to have to cancel our 2nd weekend at Coachella. Chance fell ill on Friday night & was admitted to the hospital today- Doctors & family are with him & he is expected to make a full recovery. Thank you for the prayers and support during this time, Chance, his team, and family deeply appreciate it."
Both rappers looked to be in good health yesterday as you can see from the videos above and below.