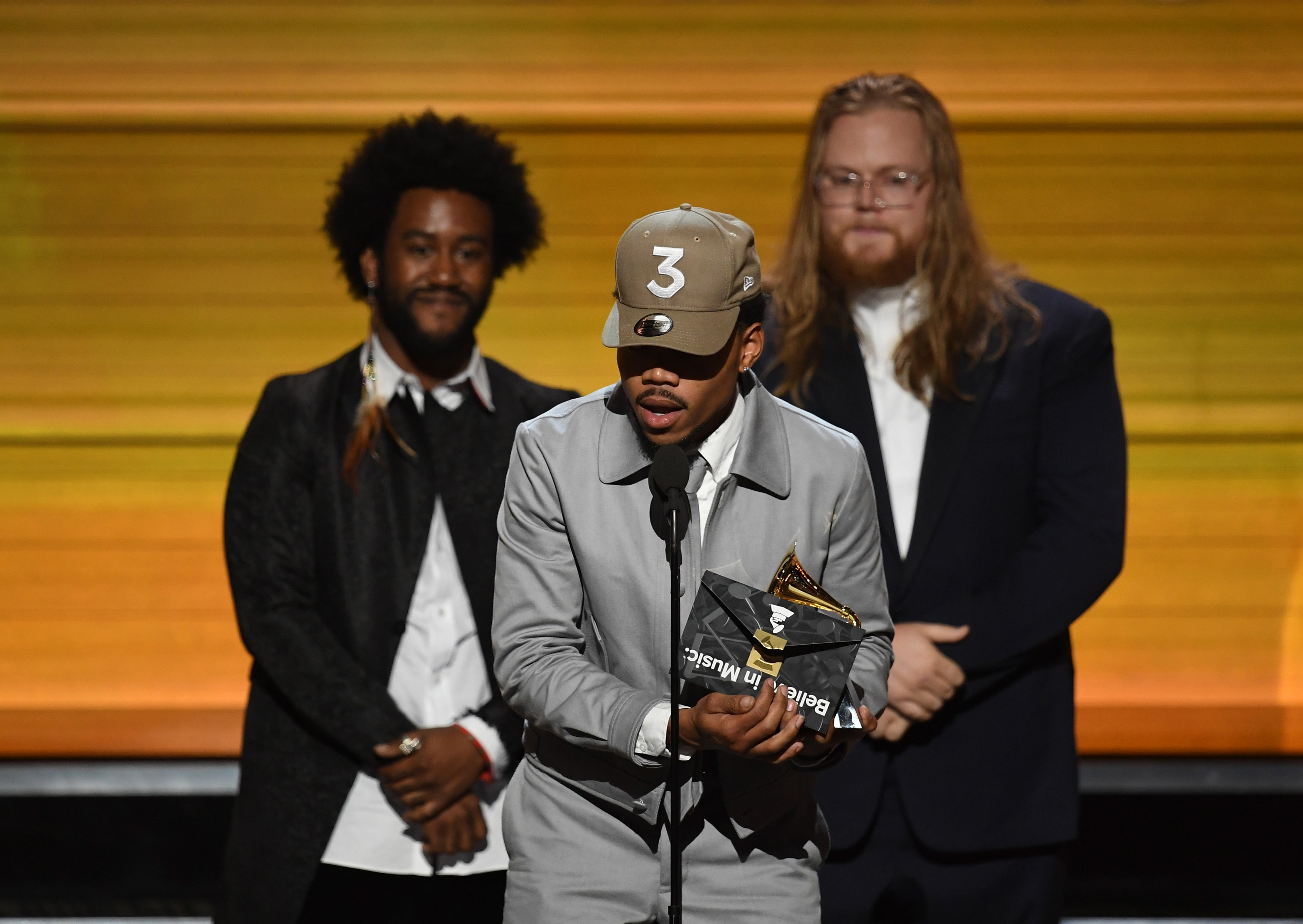 As previously reported, Chance The Rapper was supposed to meet with the Governor of Illinois, Bruce Rauner, today to discuss issues like education, but unfortunately, the meeting has been pushed off, but for a very good reason. A tornado ripped through Southern Illinois on Tuesday night, causing damage throughout the region and drawing the Governor's attention away from his sit down with the three-time Grammy winner.
Chance himself was understanding of the situation of course, writing on Twitter that, "My thoughts and prayers are with all those affected."
The seeds for this meeting were sown just after Chance took home three statues, including Best Rap Album, at this year's Grammy Awards. Governor Rauner took to Twitter to congratulate Chance. "Congrats to [Chance] for making history as an independent artist and taking home 3 Grammys," Rauner wrote. "IL is proud that you're one of our own." The Coloring Book artist took the opportunity to request some face time.
He later explained that he hoped to discuss "funding education in Chicago."
Though the meeting might be cancelled today, that doesn't mean that it's off the books entirely. Here's hoping that Chance and the Governor are able to work out a new time to talk about one of the most important social issues facing the City of Chicago.