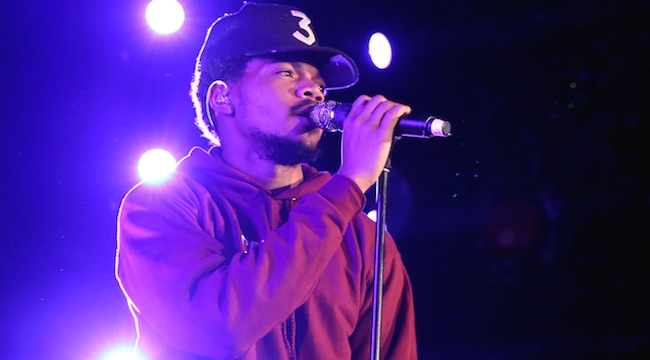 Following Kanye's hospitalization last night, former foes like 50 Cent are already making light of an intense situation, but Ye has some tried and true real friends too. Particularly, in Chance The Rapper, a figure who has become a little brother of sorts to West over the course of the last year. He's currently touring Europe on his Magnificent Coloring world tour behind his new album, but took the time out during a radio appearance on BBC Radio 1Xtra to speak directly to Yeezy. Along with The Social Experiment Chance, did a rendition of "All We Got" and slowed it down to talk to Ye:
"I want to extend a special prayer to my big brother Kanye West. I know there's a lot of weird folks out there but you already know that I'm a hundred grand. I want to just extend this prayer and this love from all the way in Britain. We might come home early to see this. Happy Thanksgiving."
Check out that clip below.
[protected-iframe id="d5cb90a999bfabd15637fa7bea9d1260-60970621-76566046″ info="http://www.bbc.co.uk/programmes/p04hd16m/player" width="400″ height="500″ frameborder="0″]
You have to head over the BBC Radio 1 website itself to hear Chance's full session, which begins around 2:15:55. Meanwhile, Chance also covered Drake's "Feel No Ways" off Views, which is a pretty clear descendant from Kanye's own 808s And Heartbreak. It's good to know Kanye has a supportive friend like Chance in his corner right now.