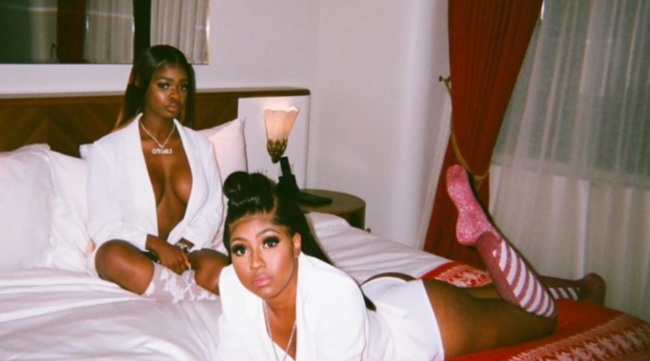 City Girls released their debut album, Period, only six months ago, but even with a member currently locked up, they're already gearing up for the release of their sophomore follow-up, Girl Code. In fact, not only is the second album already completed and ready to roll out, it's scheduled for release sooner than you might think — it drops in just two weeks, on November 16.
The Miami duo consisting of Young Miami and JT signed to Quality Control Records late last year behind the success of their regional hit "Fu*k Dat N****" when QC's Coach K and Pierre Thomas put it on the Quality Control Presents: Control The Streets Vol 1 compilation. From there, it's been all systems go as the group featured just months later on one of the biggest breakout smashes of the year: Drake's Scorpion standout, "In My Feelings." When the song went viral thanks to the #ShiggyChallenge, it skyrocketed City Girls into the spotlight.
Unfortunately, at the same time they were celebrating their sudden success, they were also dealing with the fallout of JT's recent conviction for credit card fraud; her two-year sentence was to begin the same day as Scorpion's release. While they were able to get her sentence delayed, she is currently serving and won't be out until 2020. In the meantime, however, they banked a ton of new music and shot a plethora of videos to keep their buzz alive, which they documented in a short film depicting the days leading up to JT's incarceration.
With Girl Code dropping soon, it looks like that particular mission might have been accomplished and JT's got plenty to look forward to at the end of her "staycation." The album releases November 16 through Quality Control Music/Motown/Capitol Records.