Leave it to Desiigner to upstage everyone at the VMAs. In a night full of stars and personalities, only the "Panda" rapper could steal the show without really saying a damn thing — at least nothing that anyone could identify.
The G.O.O.D. rapper showed up to the red carpet wearing what can only be described as the sweetest salmon-colored suit seen since Miami Vice was on the air. Desiigner completed the look by going sans shirt, chest-hair showing, jewelry glistening from his neck to his wrists and a pair of brown and mustard-dipped hard bottoms.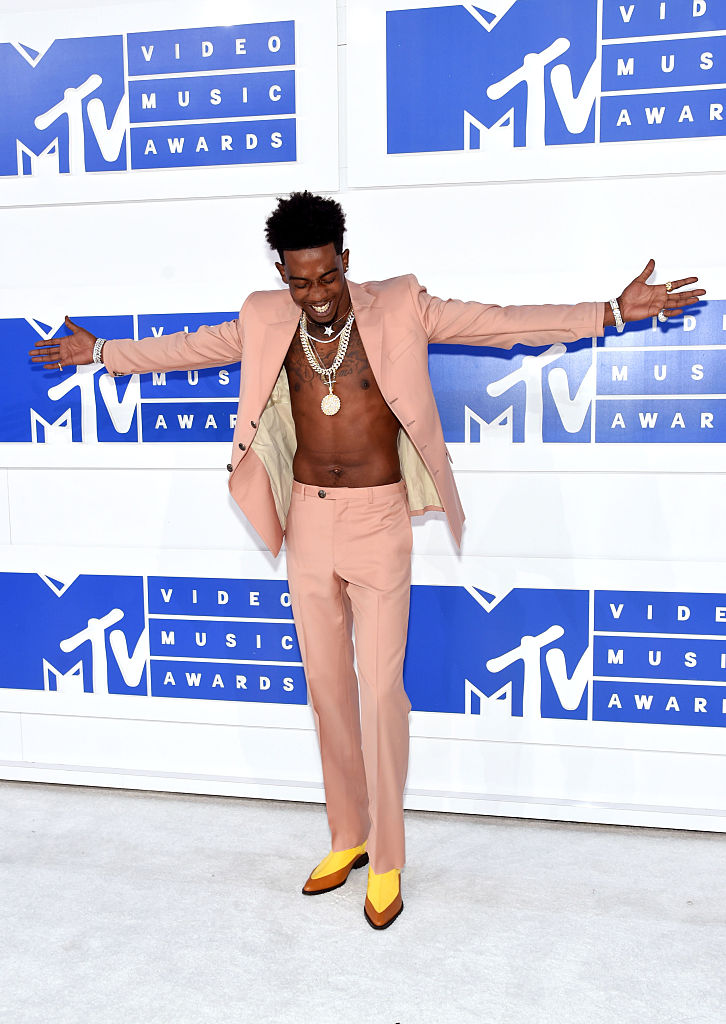 But things only got better when he was asked to freestyle. Maybe he was hyper than usual and couldn't gather his composer because Desiigner couldn't find a single damn word to spit. He mainly just uttered ad-libs that may have been words but they sounded a lot more like grunts. Most rappers would be discouraged by catching a brain freeze in that situation, but not Desiigner. Nothing could turn down the 19-year-old's exuberance — or his wonderfully vibrant suit — as he enjoyed his first VMAs. Whether he wins a Moonman or not, chances are the "Timmy Timmy Turner" MC will celebrate the night as if it was the greatest of his life without a doubt.
Stay updated with our list of 2016 MTV Video Music Award winners and also check out our live-updating red carpet coverage as the show rolls on.