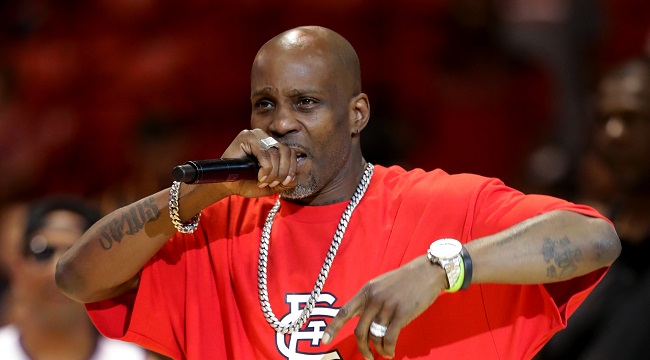 DMX seems to be getting his life on track, but he still has one major hurdle to overcome in the near future. The iconic rapper pled guilty yesterday to one count of tax evasion, and will be sentenced next May. X has apparently withheld over $1.7 million in back taxes from 2002-2005, and used tactics such as demanding cash payments and concealing royalty payments to try to get around the IRS. His lawyer Murray Richman said the rapper failed to "properly supervise his own life," through well-documented substance abuse issues and repeated run-ins with the law on other matters.
In July however, the IRS finally caught up with X, and charged him with tax evasion. It was reported that he faced up to 44 years in prison at the time, but after taking the deal, which includes paying restitution to the government, X is facing up to five years. Outside the courthouse, X was optimistic, telling reporters "my life is God's hands" and that he's planning to move forward "one step at a time."
In more festive news, he took one step into the holiday music arena, as his beloved "Rudolph The Rednose Reindeer" rendition received an official studio version and was released on Wednesday.