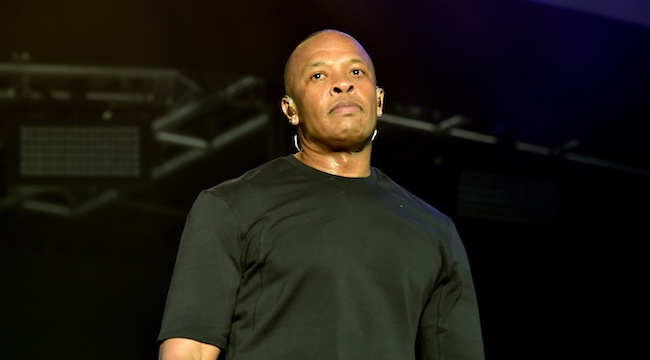 Dr. Dre is a lot of things: Rapper, producer, hip-hop near-billionaire, occasional actor, headphone mogul, and many more we're probably not aware of. One thing he is not, though, is an actual doctor, despite what his name would indicate. Meanwhile, Pennsylvania-based OB-GYN Draion M. Burch is an actual doctor who goes by Dr. Drai. In 2015, the gynecologist filed a trademark for "Doctor Drai OBGYN & Media Personality." As TMZ notes, Dr. Dre didn't care for that, so since then, he's been trying to halt the application because he believed it could cause confusion.
This legal battle has been going on for years now, but it's finally over, and Dre earned himself an L: The trademark office sided with the actual medical professional, saying that while Dr. Dre is definitely a notable person and the two names are similar, they didn't see enough evidence that this similarity would cause any misunderstandings in the marketplace. That seems fair: It doesn't seem likely you'd easily mistake Dr. Drai for somebody trying to sell you headphones, or Dr. Dre for a female health specialist.
Thankfully, Dr. Dre should be able to cheer himself up with one of the many other endeavors he's involved himself in this year: So far this year, he's worked on music with Mike Will Made-It, Eminem, and Anderson .Paak, joined Eminem on stage at Coachella, and promoting his documentary, The Defiant Ones.