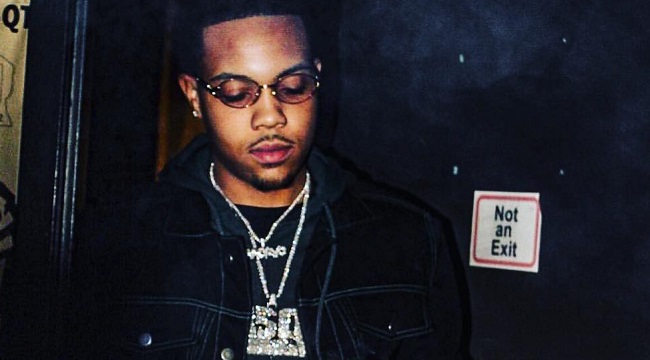 G Herbo has long been one of the most underrated lyricists in the game. The Chicago artist is a rapper's rapper, which explains why Drake is such a fan. Drake enjoys his so much that his last five days has consisted of commenting on live stream sessions, watching Raptors games, and listening to the recently-freed G Herbo's freestyle over Three 6 Mafia's "Who Run It" classic. The clip is only 30 seconds long, but it's enough to provide a strong showcase of Herbo's skills. He flows atop the hell-raising loop with a dizzying double-time flow that makes it a must-listen. That's why the clip is picking up fire on social media as if it was a song snippet.
https://www.instagram.com/p/BgbKvBWFyFD/
A clip isn't enough for Drake, however. He hit up G Herbo in the DM and showed him love on the freestyle, sarcastically asking him "why you spaz on who run it like that." After a multitude of facepalm emojis, Drake let him know he's been listening to the freestyle clip for 5 days straight. He then got his A&R on and suggested that Herbo "should make that a song and just drop it."
Herbo was all ears and decided to do just that. He said he was going to "drop that b*tch" at 150,000 likes. Given that the post has received over 250K likes, we should be expecting to hear it any day now.