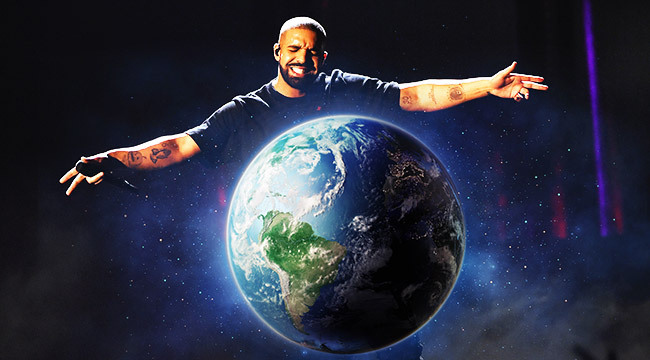 In early 1985, Paul Simon was coming out of one of the lowest period in his career. Following a highly lucrative string of concerts with his former partner Art Garfunkel, audiences and critics clamored Simon to rekindle their relationship and include his old friend on his next solo record Hearts And Bones. Despite the immense fan turnout, the duo once again fell into old habits and began to clash just as they had fifteen years previously.
Hearts And Bones was a commercial and critical flop. Looking to shake off the whiff of failure, Simon took inspiration from an unlikely source. After hearing a bootleg demo of a group of South African singers, he chose to take his next album in a completely different direction, utilizing the sounds and voices of native South African musicians. The resulting work, Graceland, is widely considered to be Simon's strongest solo effort, combining pop, zydeco, worldbeat, and South African street music in a kaleidoscopic affair that brought the world's attention to the music of that country.
While Drake didn't find himself in the exact same circumstance as Simon near the end of last year, there was a pervading sense that the 6 God had fallen off some. His last album, the monstrously long and frigid Views, was an unmistakable commercial success, but it also alienated many critics and some of his most ardent defenders. He needed to do something different.

People argued that the Drizzy of Take Care, a lovelorn playboy chalk full of introspective braggadocio, was gone. In its wake was an artist full of venom and contempt, lashing out at his detractors in couplets too self-pitying to be considered deep by any stretch. The highlights came when Drake turned his focus outward; when he let his R&B side shine through over a collection of glossy island beats. The Drake haters were winning, and it looked as though he would soon become nothing more than a sad-boy meme.
Just as Paul Simon flew across the globe to seek influence in the music of a culture largely unfamiliar to the rest of the world, Drake sought to expand his global sound by producing a project that highlighted his globetrotting ways. More Life takes the boy from Toronto to London, Jamaica, Atlanta, South Africa, the Caribbean and back all in twenty-two tracks. It's worth noting all of these sounds also converge in his native Toronto, which is a world city in every sense of the term.
It is no secret Drake enjoys taking on different styles and flows, switching from a trap rhythm to a breezy sunlit falsetto with relative ease. What bothers the masses so much are how perversely these changes occur, and with how much gusto Drizzy puts into these personas. Drake is considered by some to be a culture vulture; someone who picks apart any different sounds and styles until there is nothing left before moving on to the next fad. But framing his latest album — or playlist, as he insists it be called — as a near-perfect curatorial effort that boosts these other genres and artists is much more apt.

On More Life, Drake brings the joy of global music to an incredibly wide audience, and in doing so highlights some of the main players and undiscovered talents that each genre boasts. Grime has long been a point of fascination for Drake, and on More Life, Drake takes this infatuation to the next level, featuring some of the hottest artists from the UK.
Only on one track, "No Long Talk" does Drake use his most blatant patois, riding roadman slang over a menacing instrumental courtesy Toronto producer Murda Beatz. This is the point where many Drake detractors might grind their teeth at the fervent jacking of UK grime culture. What saves it however, is the low growl of Giggs, a rapper out of the U.K. who shows up twice on this playlist to lament his London street life. Grime superstar Skepta receives his own interlude, where he exclaims, "you don't know me you better get to know me." It is both a warning and promise. Grime is one of the quickest growing genres in rap, spending far beyond the UK after a recent resurgence. It's safe to assume that you'll be hearing a great deal more from these young British going forward. Especially after the Drizzy co-sign
One of Drake's strengths is his chameleonic ability to bounce from aggression to vulnerability, to keep his enemies at bay with a fiery tongue, but also let them know he's been hurt with a smooth croon. Some of Drake's most popular tracks — "Controlla," "One Dance," "Hotline Bling" — have utilized the latter while bringing new sonic flavors to the table. The island influence that he's deployed with increasing frequency and with increasing success of late, comes to the forefront on More Life.
"Passionfruit," a major Song-of-the-Summer contender, finds Drake seeking trust in his allies. When the drums kick in about sixty-seconds from the start time, the track opens up into an island club beat that he rides beautifully. "Blem" continues the strong use of Caribbean drums, while also demonstrating one of Drake's favorite pastimes, using street slang from across the globe. Drake hasn't sounded as carefree or fun in years on these tracks. He rides the good vibes, composing energetic sounds that are utterly infectious.
Drake doesn't completely abandon the North American continent however. More Life features a collection of some of the biggest stars in America. Quavo and Travis Scott show up for the recorder-led anthem "Portland" (another Murda Beatz track). 2 Chainz blesses "Sacrifices" with a string of one-liners highlighting his wealth and brilliant sense of humor. Young Thug makes an appearance on "Sacrifices," but it's the reggae infused "Ice Melts" where his elastic vocals ride the beat to the point of no return. Even Kanye West shows up to the party for the lithe-sounding "Glow." Every feature on the playlist plays a specific purpose in showcasing Drake's wide range of influences, from Atlanta to Houston and beyond.
Just as Simon had done thirty years prior, Drake showcases the sounds of South Africa on two of the playlist's strongest tracks. Coming from a South African DJ named Black Coffee, "Get It Together" features very little Drake. Instead it showcases the African club music in all of it's layered glory, complete with a beautiful verse from the smoky-voiced Jorja Smith. One track later, South African-style guitars dance lightly over "Madiba Riddim," which sound an awful lot like the guitar on Simon's "Crazy Love, Vol. II." Drake pays homage to the late Nelson Mandela (whose nickname was Madiba) while showcasing some of the regions brightest sounds.
More Life has nearly the same runtime as Drake's last project Views, but it moves at a pace that is both enthralling and unpredictable. By utilizing so many sounds from so many regions, Drake brings together a culture of world music from pockets of the globe oftentimes overlooked by the average American listener. Through this lens, it's more than possible to see this freewheeling Drake as an eager collaborator, not a cherry-picking scavenger. Grime, dancehall, afrobeat, reggae and southern trap all meld together to form a beautifully expansive exploration of global music. Drake is the mad scientist at the middle of it all, pulling the strings and willing it all together.