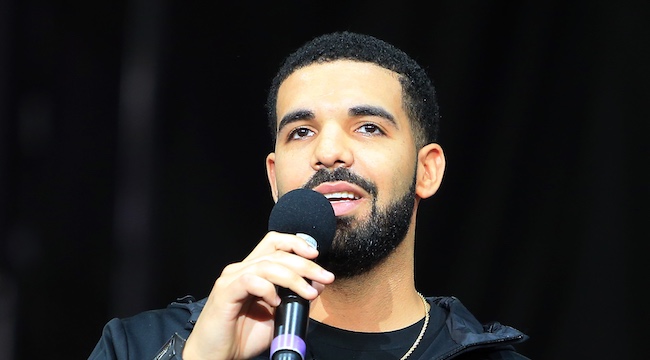 A few days ago, Drake took to Instagram to pay tribute to his friend Anthony "Fif" Soares, who was murdered on September 14th, and wrote, "I still can't even believe this morning was real. It was a honor to have shared years together and I will always keep your memory alive."
Toronto police have since released security video of the incident (which some might consider graphic, so be aware of that before clicking through and watching), which shows Soares being shot by two men at close range, in the foyer of a Toronto apartment building at around 3 AM on the 14th.
Now, the police want to take advantage of Drake's massive social media presence to help solve this crime: They've asked Drake to help track down his friend's murderers by reaching out to his 36.2 million Twitter followers.
Toronto Police Detective Sergeant Gary Giroux said:
"Many of the family members have met Drake and I certainly would encourage him, through his tweets, to encourage anybody within the community to come forward with regards to any information they may have that might assist in solving his friend's murder."
It certainly seems like Drake was very close with Soares and would be willing to help: A couple days ago, Toronto tattoo artist Inal Bersekov posted a photo of Drake's latest tattoo, a detailed portrait of Soares with the words "Forever Fif."
Check out our "Player Rating" feature here, in which we give Drake and other rappers NBA 2K-style ratings.