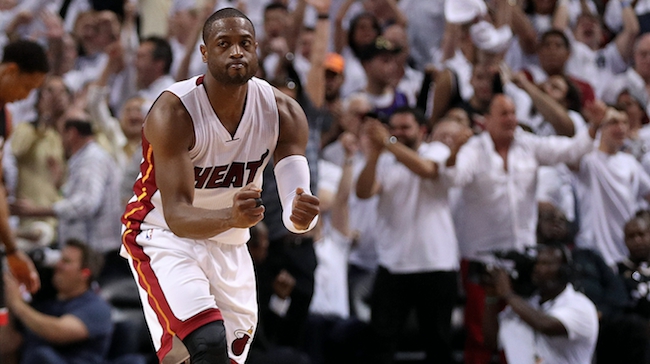 The Toronto Raptors and Miami Heat are tied 2-2 in their Eastern Conference Semifinals matchup.
Three of the first four games of this series have required overtime to decide a winner. In terms of aggregate scoring, the Heat currently outpace the Raptors 379 points to 374. Both teams have resorted to revamped, seldom-used rotations as a result of injuries to Jonas Valanciunas and Hassan Whiteside, and both teams are laboring through wholly uncharacteristic shooting struggles – those of DeMar DeRozan and Kyle for the Raptors, and those of anyone but Dwyane Wade for the Heat.
Toronto and Miami are playing ugly basketball. Anyone saying otherwise is lying. But the Raptors and Heat are playing extremely competitive basketball, too, a reality just as undeniable about one of its quality – or lack thereof.
Hours before Wednesday's crucial Game 5 at Air Canada Centre, Wade alluded to the intensity and angst gleaned from playing in this tooth-and-nail series by comparing it to a bodily function.
Wade, it bears mentioning, knows something about tight buttcheeks. The future Hall of Famer has consistently credited his throwback postseason performance to all of the extra training he did last summer.
Nerves, and the oft inevitable physical reactions associated with it, are almost never a good thing. But for Wade? He seems to be thriving off them. Let's see if he continues clenching to the occasion once Game 5 tips off at 8 p.m. EST on TNT.