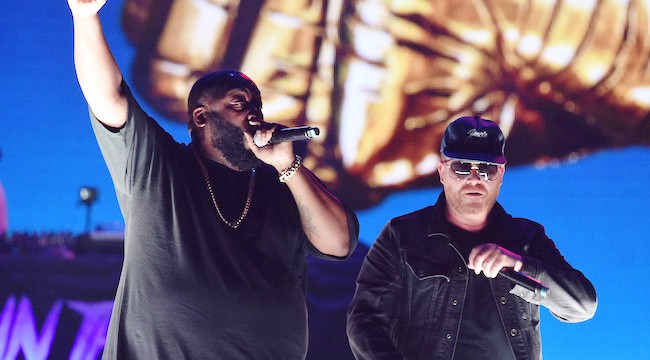 Killer Mike angered many of his fans and more than a few internet commentators over the weekend with a video interview posted to the NRA's Twitter account that seemingly opposed the March For Our Lives protests that also took place this weekend.
While it was clear from the context that Mike wanted to use the interview to advocate for Black gun ownership, the timing of the post and some of the comments Mike made during the interview inflamed sensibilities about an already sensitive subject, leading to a backlash of Twitter users calling him "trash" and questioning his politics and motives.
Now, his Run The Jewels partner El-P has responded in defense of his colleague, saying that although he did not agree with the choice of platform, he respects Mike enough to let him be his own man and make his own mistakes. El-P posted a pair of statements to his Twitter Sunday night addressing both his admiration for protestors and his insistence that Mike had good intentions at heart.

Meanwhile, Mike himself replied to El-P's statement with words of gratitude and an apology for the headache he gave his partner in the midst of the outcry against him. "I am so humbled to be your friend, brother & group member," he wrote. "I am so grateful to have an ally always. I apologize for my bull in a china store like tendencies! I drive u nuts but I promise u I love ya brother & will always do what's right. Thank u for your underserved suffering"
Mike also addressed fans in a pair of videos posted to his account noting, "I hope this clears some stuff up." He asserted that he actually supported March For Our Lives and that the interview was used out of context as he was trying to promote Black gun ownership. He apologizes for the video and explains his position while declaring himself an ally and advocate to the young people who organized the events.

He also pointed out that he was trying to bridge a gap between Black people and the NRA, which has had an uncertain relationship to Black people in the past and maintained that the interview was done a week before the marches, without any relation to them, but was used out of context to disparage the kids who organized the marches.