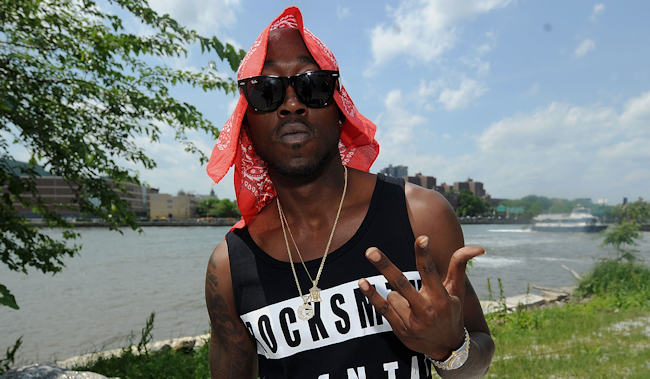 Freddie Gibbs' arrest for rape has started a new chapter today as the Gary, Indiana rapper has officially appealed his extradition to Austria. Theodore Simon, Gibb's attorney, spoke out on behalf of his client, according to Fader. Simon retains that his client is "innocent" and stated that although he's been arrested, he hasn't actually been charged with a crime.
Mr. Freddie Gibbs has appealed. He will continue to abide by all terms and conditions set by the Court as he pursues every available avenue to demonstrate he is absolutely innocent and has been belatedly and wrongly accused. To be clear and accurate, Freddie Gibbs has not, we reiterate, Freddie Gibbs has not been charged with any offense. An investigation is continuing. Mr. Gibbs remains hopeful that a thorough and searching investigation will reveal the actual facts, including the absence of any scientific, physical, or credible evidence implicating him, thereby paving the way for his exoneration and return to his family and one-year old child.

Through counsel Mr. Freddie Gibbs remains cooperative with law enforcement offices and judicial systems in both France and Austria and will continue to do so."
This has been a month-long ordeal for the Midwest rapper. Gibbs' was accused of raping a woman in Austria in 2015 and detained recently while touring in France. He posted bail last week and vowed he would fight the charges. When the decision came down that he'd be extradited to Austria, he had three days to determine how he would handle it.
(Via Fader)