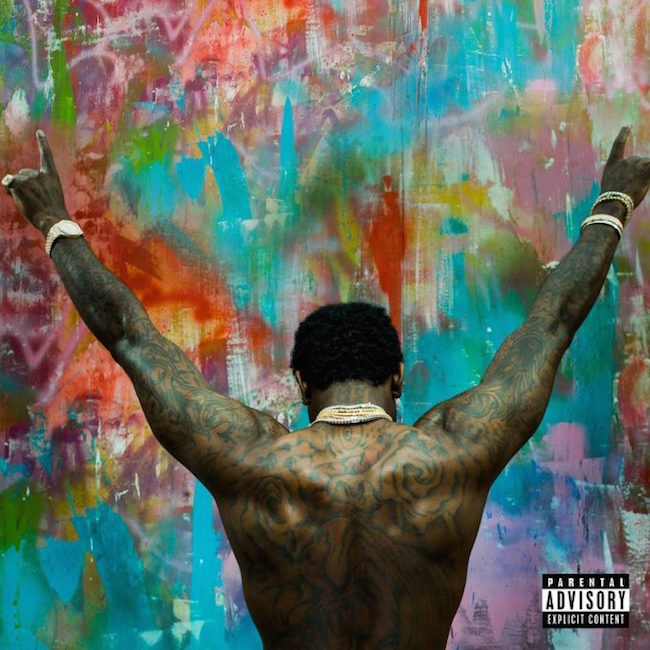 Aside from Frank Ocean, Gucci Mane owns one of the most anticipated projects releasing this summer. His new LP, Everybody Looking, will be his first post-prison project and it appears Amazon is providing us our first glimpse of what the new release will look like.
Stacked with 14 songs, the album will include previously released tracks "First Day Out Da Feds," "All My Children" and the Drake-assisted "Back on Road." For some reason, Drizzy isn't listed as a feature for "Back…" but this track list does show guest spots from Kanye West and Young Thug, the former landing one of the Trap God's first verses after he got out for "Champion" and the latter having spent time with Gucci recently.
After having been locked up since September 2013, Gucci came home looking to reassert his position as the leader of the trap. He issued "All My Children" as a shot towards the many variants who have come along and tried to emulate his time away on federal-sponsored vacation. He's also had to fight off senseless rumors of having a clone version of himself, much to the delight of rap conspiracy theorists.
What's real is that he's been locked in the studio, spending time with Zaytoven and Mike Will Made-It and he seemingly has hundreds of rhymes written in prison, ready to unload on instrumentals. Everybody Looking releases on July 22. It's the first full length project we'll hear from Gucci, but definitely not the last we'll be hearing from him in 2016.
Everybody Looking Tracklist:

1. No Sleep (Intro)
2. Out Do Ya
3. Back On Road
4. Waybach
5. P**** Print (feat. Kanye West)
6. Pop Music
7. Guwop Home (feat. Young Thug)
8. Gucci Please
9. Robbed
10. Richest N**** In The Room
11. 1st Day Out Tha Feds
12. At Least a M
13. All My Children
14. Pick Up The Pieces (Outro)
(Via Complex)