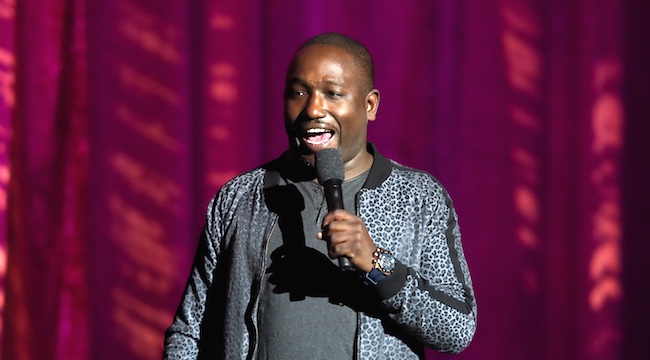 Although he's a comedian, Hannibal Buress has made his mark on hip-hop over the past few years: He's made a music video with Chance The Rapper, he's shared the stage with Gucci Mane, and he's appeared on songs by The Cool Kids, Lil Dicky, Open Mic Eagle, and a bunch of other rappers. And of course, he had his own fun hit with "Gibberish Rap." Now, in a move that's long overdue, it looks like he actually has an album of his own on the way.
Tony Trimm, his DJ who tours with him and with whom he hosts the Handsome Rambler podcast, said in a recent interview that he and Buress are working on an album, and although it's early in the process, it seems like a serious project: "We started lightly working on some music, like an actual album. We just gotta sit down and get focused and write the album and make the beats."

Trimm also said that while they'll most likely end up collaborating with people he's worked with in the past, their dream collaborators are Björk and Chance The Rapper. Watch Trimm talk about the project starting at around 6:16 into the video above, and listen to Buress' "Gibberish Rap" below.