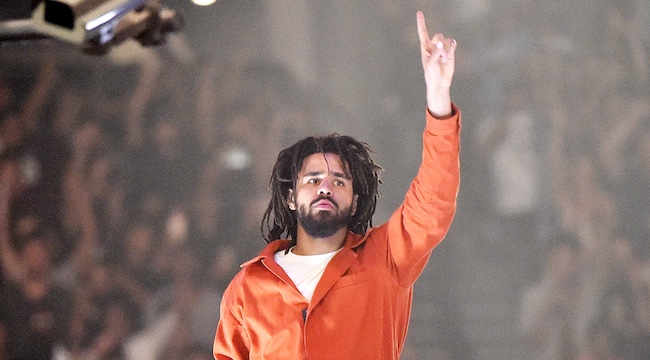 It goes without saying, but J. Cole is an influential figure in the hip-hop world: He just released K.O.D., which broke some big-time streaming records and it's expected to top the charts. With his name on everybody's mind, Cole decided it would be a good time for a big announcement: He's launching his own music festival, the Associated Press reports.
The inaugural Dreamville Festival, named after Cole's record label, is set to take place at Dorothea Dix Park in his home of Raleigh, North Carolina on September 15. There's no word yet on who will be performing, but Ibrahim 'Ib' Hamad, Cole's manager and president of Dreamville Records, says it will be "a mixture of local performers, acts from the Dreamville label and contemporary stars."
Hamad also says of the festival, "We've been trying to put this festival together for a few years now. It's just hard to come into a city and get the whole city to approve it and [get] behind you. So it was great that we took our time… and really connected with the city [and] connected with the mayor." As far as the lineup, he adds, "It's going to be a variety of different acts that we love or excite us. It's something we want to build for years and years to come."
More information about the festival and tickets can be found on the event's website.