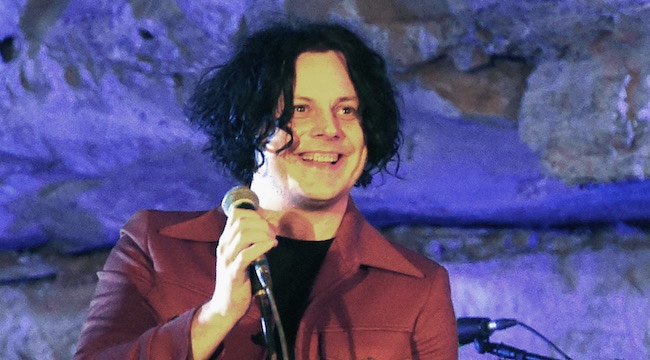 The seemingly endless wave of rabble-rousing, rule-breaking Soundcloud rappers has been likened to first wave punk in the past, but with no less an authority than rock superstar Jack White now making the comparison, it's all but sealed the nascent "mumble rap" movement as the second coming of the Gen X counter culture. In an interview with UK publication Clash, White specifically takes note of two of the subgenres most polarizing stars: Tekashi69 and Trippie Redd.
It seems the 42-year-old rocker has started to do a little discovery within the modern rap scene, saying, "In a lot of ways, it is the new punk rock. They're doing the dangerous things — whether it's Trippie Redd or Tekashi69; these are a very punk, dangerous side of music." While he doesn't specifically note exactly which qualities make those two so "dangerous," whether it's their supposed gang affiliations to the fact that the two actually have been beefing for some time, or whether it's just their distinctive image, but it's clear he's found some parallels between the two subcultures, both of which made it a core value to break the established traditions of their parent genres.
Incidentally, White has a longstanding history of supporting more traditional rap, from performing with Nas to signing T-Shirt to his Third Man Records, so it's not like he's just a clueless outsider making comparisons. However, digging a little deeper into the history of rap, it's always been more of a sibling to punk than it might appear on the surface; the two genres started around the same time and grew out of the same New York clubs where early artists often performed side-by-side. It's no wonder then that even forty years later, rap keeps returning to the rebel spirit of its humble beginnings — even when it looks so different from the way it began.