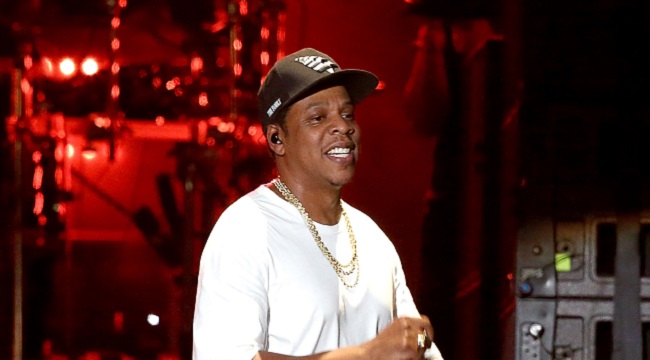 Men lie, women lie, numbers don't. Many people speculated that Jay-Z's 4:44 Tour was a bust after reports came out of tickets selling for as low as $6 in certain cities, but that doesn't actually seem to be the case. Live Nation told Billboard that the 4:44 tour sales numbers aren't just doing better than the low ticket prices suggest — they're actually the highest numbers of his storied career.
The Billboard report states that sales are already up over 21% from his 2013 Magna Carta Tour, which may be a reflection of how highly regarded the introspective 4:44 is compared to Jay-Z's Magna Carta Holy Grail album. Even the low-priced tickets on sites like Stubhub have an explanation that speaks to Jay-Z and Live Nation's forward-thinking ethos: Front row and VIP tickets were priced high to maintain market value, while upper deck prices were set low in a bid to combat scalpers.
Jay-Z is also holding a set number of tickets to sell day-of for his tour with Vic Mensa, which further hinders scalpers. It's no secret Jay-Z is no fan of bootlegging. His unique album release strategies (for Watch The Throne, Magna Carta, and 4:44) serve in part to make sure he gets as much profit as he can. Ditto the low-priced tickets. So for now, whispers that Jay-Z is losing his relevance and ability to appeal to a broad market are way off. And if you're at the lower end of the market and want to grab a ticket, it's easier than ever for you to do so.