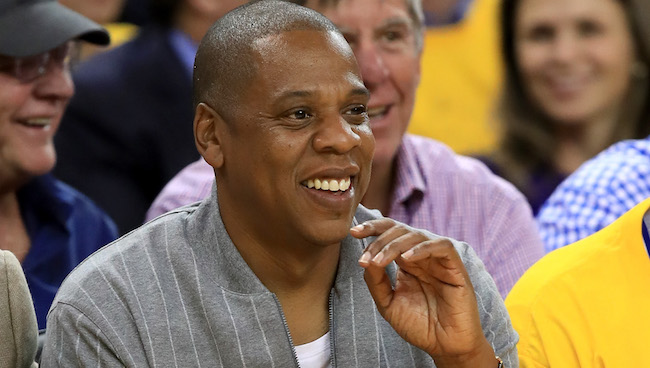 After some suspense, it has been confirmed. The mysterious Tidal project 4:44 is a new Jay Z album, hitting Tidal on June 30th. Apparently, it comes with, or in the form of, an NC-17 movie starring the likes of Mahershala Ali, Lupita Nyong'o and Danny Glover, but the album portion of the project has been confirmed.
With a whole new batch of Jay Z music on the way, his fans are understandably excited, taking to Twitter to express their giddiness one gif at a time. Details are scant when it comes to the album, beyond the extremely brief snippet of the track "Adnis" named after Jay's late father, and tidbits like the confirmation that he worked with Zaytoven in the last year, nobody knows what to expect from a new Jay Z album.
He popped up for a couple of features in the last year and some change but the results have been mixed. For every "Drug Dealers Anonymous" with Pusha T, there was an iffy "All The Way Up (Remix)" with Fat Joe and Remy Ma. As always, Jay will have his choice of production and guest appearances from just about anybody in the industry, and if he's inspired like he was 10 years ago for American Gangster, there could be something epic on the horizon.
And if not? Who knows? But the unknown isn't stopping his fans from being excited about the prospects of new Jay Z music.
https://twitter.com/YGARTTD/status/876632948648312833