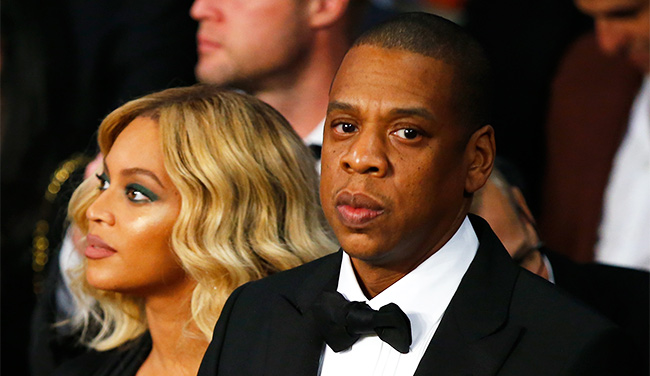 Jay-Z really laid all of his cards on the table with his most recent album 4:44. In addition to coming after his frequent collaborator and former friend Kanye West on record, Jay decided to show some penance to his wife Beyonce, addressing for the first time all of the charges of infidelity she seemed to level against him on her own release Lemonade last year.
In the title track, Jay doesn't hold anything back and get right to the matter that everyone was hoping he would address. "And if my children knew / I don't even know what I would do / If they ain't look at me the same / I would probably die with all the shame," Then in the closing verse, he adds, "'You did what with who?' / What good is a ménage à trois when you have a soulmate? / 'You risked that for Blue?'"
In the same song where he appears to attack Kanye West, the album opener "Kill Jay-Z," he also raps, "You egged Solange on / Knowin' all along, all you had to say you was wrong / You almost went Eric Benét / Let the baddest girl in the world get away / I don't even know what else to say." Jay seems to be alluding to both the infamous elevator incident that went down between him and Solange from a few years back, as well as singer Eric Benet's cheating on Halle Berry around 2000.
Then addressing one of the most noteworthy lyrics from Lemonade, taken from the song "Sorry" where Beyonce sings, "He only want me when I'm not there / He better call Becky with the good hair," Jay says, "Yeah, I'll f*ck up a good thing if you let me / Let me alone Becky!" on his own track "Family Feud." He also appears to answer another passage from "Sorry" — "Now you want to say you're sorry / Now you want to call me crying" — rapping, "We talked for hours when you were on tour / Please pick up the phone, pick up the phone."
There's obviously quite a lot to pour over here, and both Jay and Bey fans are going to be picking this one apart for quite some time.