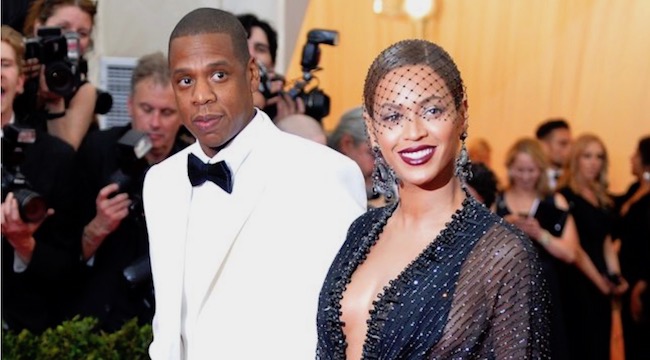 To all those out there who picked Rumi and Sir in your Jay Z and Beyonce twins names pool, congratulations! According to TMZ, those are apparently the names that the Carter family has chosen for their double bundles of joy. While you can still probably expect some kind of elaborate announcement, maybe served up in an incredibly opulent Instagram photo series, TMZ spoiled the surprise by digging through legal documents of the company run by by Bey and Jay.
Apparently, the Carters owns the trademarks to those names and just recently filed with the courts to secure the rights to the names, Rumi and Sir. As listed, the trademarks will allow them to affix their names to products like fragrances, cosmetics, key chains, baby teething rings, strollers, mugs, water bottles, hair ribbons, playing cards, tote bags, sports balls and rattles and novelty items.
This should come as no surprise to those who've taken note of Beyonce's odyssey to try and trademark the name of her oldest daughter Blue Ivy. An event company called Blue Ivy has filed court documents to block the Queen from trademarking the full legal name of her offspring just last month. The company claims that Beyonce has no right to the name "Blue Ivy Carter" because they have been using the beginning portion themselves for years.
The Queen wasn't about to make the same mistake again. Welcome to the world Rumi and Sir!