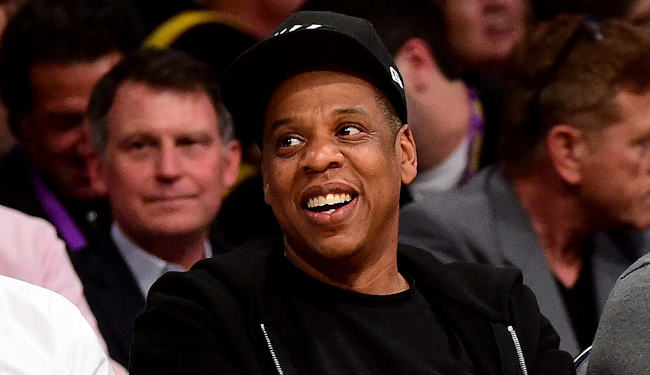 Jay Z's quest to become the first billionaire in hip-hop and the biggest rock star in hip-hop just became a little clearer today. According to Variety, The Roc Nation boss just inked an exclusive deal with concert giant Live Nation to the tune of $200 million. In exchange for all those dead presidents Jay will remain under a touring contract with the company until he is 57 years old, which seems like a long time until you remember the Rolling Stones are still actively playing stadiums and arenas across the globe.
"Live Nation and I entered unchartered territory in 2008," Jay Z said in a statement. "Over nine years, we have traveled the world producing historic music experiences. [Live Nation president and CEO] Michael Rapino is an industry visionary, and this renewed partnership is a testament to our longstanding relationship and the talented individuals at Live Nation. For the next 10 years, we will continue redefining the live event landscape."
"Jay Z is one of the world's preeminent touring artists," Rapino added. "This strengthens the creative and business partnership of someone that continues to expand his touring base and reach."
The new arrangement echoes a deal that Live Nation entered with Madonna about a decade back that gave the Material Girl $120 million for the exclusive rights to promote her tours. The long and short of it is you can probably expect to see a lot more Jay Z concert listings in the years to come.