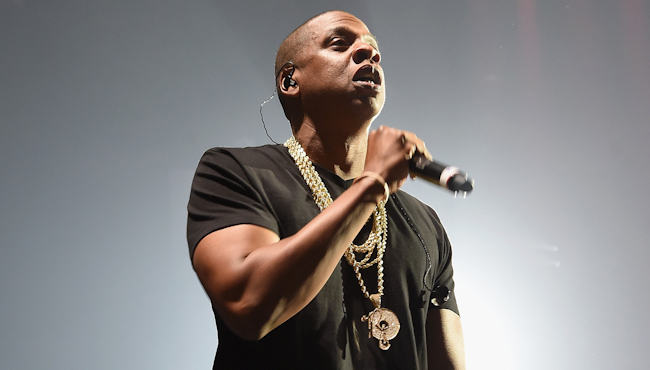 Jay Z has never been the old, on the porch, grumpy rapper who refuses to give credit to the new school. In fact, he's done the opposite, always going out of his way to big up those following in his footsteps on the way to rap superstardom. He seldom speak, but when he does Hov is usually complimentary of all of his contemporaries — even the ones he's famously beefed with — and his successors.
So, to see Jay hop onto his seldom used Twitter account to shout out the fellow rappers that inspire him isn't all that surprising. What is, however, is the names he listed off, and he mentioned just about everybody. Jay shouted out everybody from legends to new acts with just one big song under their belts, the boom bap to the mumble rap. Underground Bay Area legends and today's super duper stars.
"Thank you to all the people that have inspired me," he said before he began rattling off the names. Rakim, Nas, Eminem, Drake, Kendrick Lamar, G Rap, Lil Wayne all got shout outs along with the likes of Mac Dre, Young Thug and even Tee Grizzley.
The most notable omission is probably UGK with neither the group nor Bun B or Pimp C being mentioned separately or together. Surely it was just a slip that he might even fix later, but as he was just spurting all of this out he forgot to mention Port Arthur's finest.
"Salute to anybody who made a song to feed their family or just vent," he said in another tweet before thanking everybody he mentioned. What exactly Jay is celebrating is anybody's guess. Today he was inducted into the Songwriter's Hall of Fame, the first rapper to ever receive such a distinction. Back in February when it was announced he was going to be inducted, he tweeted "this is for us," to commemorate the occasion.
Or maybe, like the rumors say, his and Beyonce's twins are finally on the way and this is his way to celebrate. With the Carters, you never know.