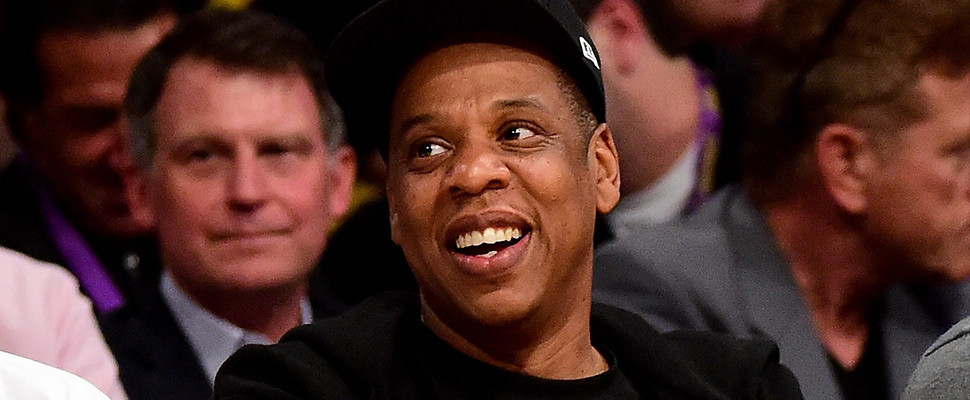 Another day, another Jay Z deal to further inflate that pile of money he sleeps on. Feeling like music, sports, and fashion just aren't enough, Hov is now turning his attention to the world of film and he's doing it in the biggest way possible. He's officially linked up with two of the biggest names in the industry, David and Harvey Weinstein.
The Weinsteins are notorious for pulling power moves that would make John Gotti — the gangster, not the editor — blush. They know how just how tough of a town Hollywood can be and have every inch of muscle needed to take it over every Oscar season. Jay, a reformed gangster, is now hooking up with a couple of big time players.
Ladies and gentleman, welcome to the real-live version of Elmore Leonoard's Get Shorty.
According to Deadline, the rap mogul has inked an exclusive two-year deal with the brothers covering and already have several projects ready to be announced.
"I'm excited to tell stories from real-life prophets, whom through their struggles have changed the world for the better, and others whose stories are filled with fantasy and delight," Jay Z said in a statement. "Harvey and David are visionaries both of whom have done this time and time again. I'm already passionate about what we currently have in the pipeline and I'm looking forward to discovering others."
The "others" Jay is referring to will be for TV and film. Jay's going to be getting his Chili Palmer on with two guys who've known him on "a personal level for many years" and Harvey Weinstein for one can't wait to see the fruits of this business relationship.
Needless to say, but I'll say it anyway — this is a great look for Jay. As noted above, the Weinsteins know how to get things done and for the right price, they can "make your sh*t tighter." He's already dabbled in film production with Top Five, Annie, and The Great Gatsby, but this animal–shark I believe–will be entirely different. This move gets Shawn Carter invites to the Emmy's and the Oscar's not because his wife is Beyonce, but because his name will be attached to something worthy of being honored.
For the brothers Weinstein, they get Jay's brand equity, which can be slapped in front of whatever they produce as a group. I'm a film geek so I know who those cats are but it's a good bet a lot more people know who Jay Z is and will be more willing to buy a ticket or tune their TV to something with his name on it.
If Jay thought the music business was cutthroat and conniving, just wait. Chili Palmer found out that even the world of loansharking had nothing on the movie business and he got shot at more trying to produce a movie than he had in all of his years being a gangster.
(Via Deadline)