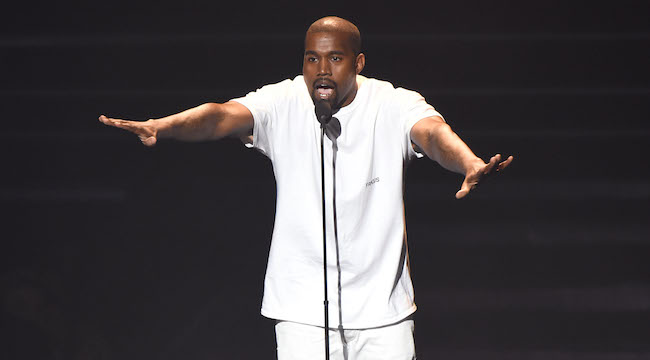 Just a day after Drake took a shot at Kanye West's Yeezy 350 shoes in a new collaboration track with French Montana, Kanye took to Twitter this morning to formally issue a apology to Drizzy for a myriad of different things in an attempt to squash their month's long beef. "I understand where the confusion started," Yeezy began in a lengthy tweet storm. First he owned up to infringing on Drake's Scorpion release date with his month-long seven track album rollout experiment.
"We were building a bond and working on music together including squashing the issues with Cudi at our office," he said. "When I put the dates up I was a bit ramped up doing 25 tweets a day…TMZ happened shortly after."
Then he apologized for poopity-scooping all over the "Lift Yourself" beat."
After that he got to the real heart of the matter, the diss track Pusha-T whipped up where the G.O.O.D. Music President revealed that Drake had been hiding a secret child. "I should have spoken to Pusha about the Quentin Miller bar. There should have been no songs with my involvement that had any negative energy towards you," Kanye wrote.
"I did not have any conversations about your child with Pusha. I don't play with the idea of people's children after I spoke to Wiz a few years earlier. I understand Pusha's issues as a man if someone mentions your fiancé men go mask off. I've done the same myself at times. I love you and I love Pusha and we all have an admiration for each other's craft."
Kanye then promised to catch Drake's show in about a week and "To give love and be inspired by the art you have created." Time will have tell if Yeezy's apology will have any effect on Drake. In the meantime, check out the full tweet storm below.