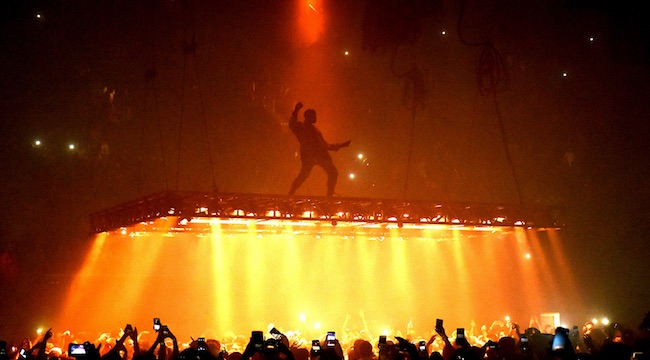 Kanye West performed what can only be considered a disastrous show on Saturday night in Sacramento. After a start that was delayed for more than an hour, followed by only a few songs and a rant about Jay-Z and Beyonce, Kanye then left the stage and abandoned a crowd that was confused as to what just happened and why Kanye behaved in that way (besides the fact that he is Kanye of course).
Now, it seems that Ticketmaster is doing the right thing and offering annoyed attendees a refund. The company hasn't released any official statement regarding their decision to process refunds upon request, but multiple people on Twitter and Instagram have posted evidence that the ticket-buying platform is indeed understanding that Kanye pulled a Kanye and that in no way constitutes a complete and satisfying concert experience.
https://www.instagram.com/p/BNDMAwNhD5R/
Kanye tickets aren't cheap either, so fans hoping for a once-in-a-lifetime experience on Saturday not only were thoroughly disappointed by the outcome but out of a lot of money as well. No refund can erase the sting of Kanye railing against Queen Bey and Hov, but having $350 back in your wallet eases the shock of that rant a little bit. It's almost like fans got to see a signature Kanye rant and a few songs for free!
(via Mashable)