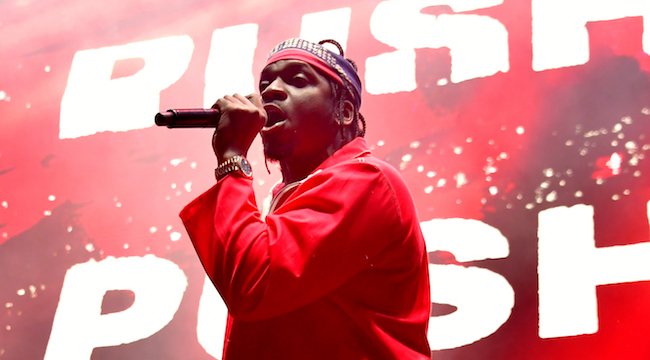 Kanye West's spate of Twitter album release announcements isn't over just yet. The mercurial mogul has extended his impromptu promotional campaign with the imminent release dates for more long-awaited albums from GOOD Music artists Pusha T and Teyana Taylor, and if they hold up, it looks like it will be a good, GOOD summer in 2018.
Pusha T's album is first on the docket, with a billed release of May 25, while Taylor's album is apparently scheduled for June 22. Pusha has been working on and promising the King Push sophomore album since shortly after the release of his debut My Name Is My Name. While he kept the e-streets fed with the digital-only release of King Push – Darkest Before Dawn: The Prelude in 2015, fans have since hungrily awaited his big budget return while he was appointed president of GOOD Music in the meantime, announcing the signings of new recruits Valee and Sheck Wes in February of this year.
Likewise, Taylor has teased her follow-up to her excellent but overlooked 2014 debut, VII for some time while appearing in the video for Kanye's "Fade" from his The Life Of Pablo experiment and starring in her VH1 reality show alongside NBA star husband Iman Shumpert.