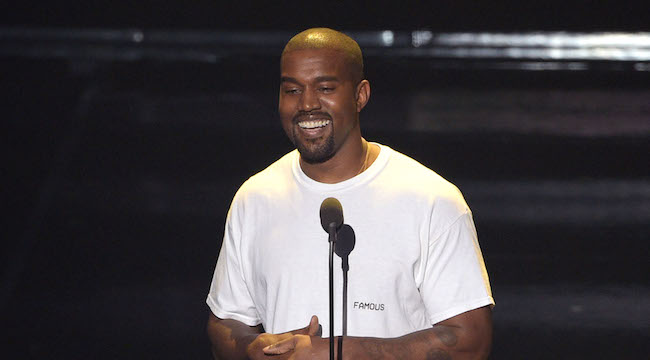 For fans who wanted to get an early preview of Kanye West's then-untitled (and apparently unfinished) album, Ye, the price was a ticket to Jackson Hole, Wyoming, or an app download to watch the live stream of the festivities. It looks like for Kanye's next album, the Kid Cudi collaboration Kids See Ghost, the early listening will be scaled way back and take place in a far less remote locale. The GOOD Music duo announced the listening party for Kids See Ghost would take place in Los Angeles through Cudi's manager Dennis Cummings, who promised further details later in the week.
The project will be the third in the GOOD Music summertime onslaught after Pusha T's near-perfect Daytona and Kanye's own, somewhat-sloppy Ye. After Kids See Ghost, the next album on the schedule is Nas' and then Teyana Taylor's. All of the albums are slated to have 7-track playlists, making them the shortest projects the majority of the artists have released so far (Taylor released The Cassette Tape 1994 EP in 2015).
The glut of product from the House of West comes after a controversial and confusing run of tweets from the GOOD Music founder that ranged from outrageous to outright trollish. It clearly hasn't affected the bottom line as much as some feared, as it seems the world can't get enough of watching Kanye, even after many swore him off for good.
Kids See Ghost is due this Friday, June 8, via GOOD Music and Def Jam.