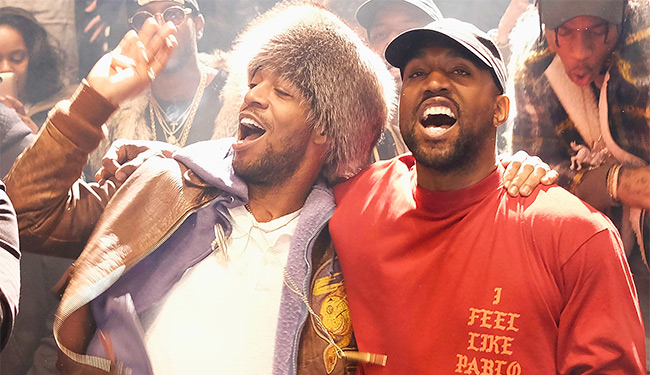 What started out as a continuation of Odd Future Carnival, has turned into one of the most interesting music festivals in the country. Camp Flog Gnaw, as curated by Tyler, The Creator staked that claim last year with a blowout event in Exposition Park in Los Angeles, but for the 2018 edition, he's decided to go bigger, relocating to Dodger Stadium and stacking the lineup with a bill that befits a venue of the magnitude, including Lauryn Hill, Post, Malone, ASAP Rocky, and others.
Right in the middle of the poster, you'll probably notice the name Kids See Ghosts, and unless you're a hip-hop head who's been living under a rock for the last four months, you know that Tyler managed to score the first, full live performance of Kanye West and Kid Cudi's new group. Say what you will about Kanye's standalone album Ye, but Yeezy brought the fire working on the seven track album Kids See Ghosts with his one-time protege, and it will no doubt be interesting to see how they break-up the show. It also begs the question about whether we might be catching a full tour in the not-too-distant future.
As many fans know, Tyler is a huge fan of Kids See Ghosts, and recently shared a freestyle titled "Crust In Their Eyes" over the beat from the album's title track.
Camp Flog Gnaw is set to go down at Dodger Stadium on November 10-11. For information about tickets you can visit the festival's official website here.