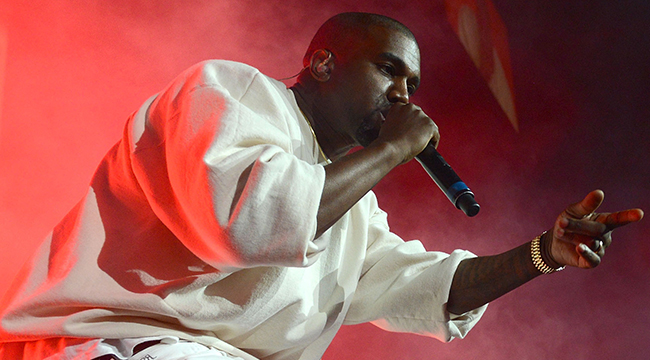 Of all the musical guests who have graced the stage at Studio 8H in Rockefeller Center for Saturday Night Live over the last 40-plus years, one of the most indelible is Kanye West. Yeezy has made numerous appearances across the last decade, most notably when he performed "Wolves" alongside Vic Mensa and Sia for the show's special 40th anniversary episode, and again back in 2013 when he ripped into a savage rendition of "Black Skinhead" while promoting his Yeezus album.
This year, on September 29, he will return once again for the show's season premiere along with Black KKKlansman star, Adam Driver who will host.
Who knows what Kanye has in store for this go-around. Odds are, you can probably expect an appearance by Lil Pump at least where they'll bust out a live rendition of their chart-climbing hit "I Love It." Maybe Chance The Rapper, another SNL stalwart might make an appearance to debut some of the fruits of their in-studio labor recently in Chicago?
Beyond that, anything is possible really. Perhaps he might even show up in a sketch or two like he did a couple of years ago when he was in a 4-H style pumpkin contest or went toe-to-toe in a rap battle with Kyle Mooney. As is always the case with Kanye, you have to expect the unexpected.